Currently in Novosibirsk:
Novosibirsk Webcams
Our visitors:
Alfred, get me the Bat Phone.
Thursday, September 28, 2006
Our agency has a special hotline that they update every week. It's really been great and as I've said before, I'm very pleased with the breadth and detail of information they provide.

This hotline, though is really just to convey information or updates on the NGO and accreditation processes. Of course they got their NGO a couple of weeks ago, so now they're providing some good inside info on how the accreditation (or really re-accreditation) is going. Anyway, they update it on Wednesdays and the current take is a pretty positive one in terms of when Government Decision No. 268 may get fixed.

And since our agency always seem to be on the more conservative side, if they are now optimistic that's really a good sign. But even assuming the best case scenario, we're still in for a few months of waiting for the accreditation stuff to get settled. However, as I mentioned all too many times now, we completely understand that there are going to be quite a few "waiting periods".
posted by Steveg @ 7:10 PM

About Us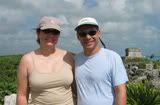 Contributors:
Our Story:
I'm Steve and this is my wife Stefanie. This is our story, mostly seen through my eyes, of the journey to create our family by adopting a child from Russia.
The Great Snowsuit Swap
Donate your old snowsuits or other one time use items to other adoptive parents at: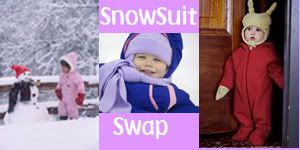 Previous Post
Archives
Powered by


Original template design by Isnaini Dot Com
Thoughts
"The two greatest obstacles to democracy in the United States are, first, the widespread delusion among the poor that we have a democracy, and second, the chronic terror among the rich, lest we get it."

Edward Dowling