Currently in Novosibirsk:
Novosibirsk Webcams
Our visitors:
Man I love toys...er...Costco
Wednesday, October 04, 2006
I was at my favorite store today (Costco) and they're blitzing already on their holiday stuff. It's really a bummer we're not going to have a little one by the time the holidays roll around because there are some totally cool toys out there!!!

Okay, okay, I know. The toys are for the kids, but man the breadth of stuff is just so cool. First you got all the awesome stuff from our childhood years, for example lincoln logs (man I loved those!), and then you have all these new high tech things. I'm not talking about the video games, which both Stef and I dislike and will minimize as much as possible.

We have four college degrees and several professional designations between us and we both feel that playtime and toys should be fun first and foremost, you're only a kid once (or in my case forever), and second challenging for the mind or the body (or hopefully both).

As most of you know I teach college courses as a part time gig. And in my personal observation (from school to politics to the media to...) people are getting more and more stupid with the advent of the technology we're creating, not more intelligent.

As a result, if parents can help their children to just make normal efforts toward learning and growing as human beings (I'm not saying push them to be "A+" students, just normal stuff), the kids will surely be outstanding successes in life.

I mean, look at the competition.



posted by Steveg @ 12:10 PM

About Us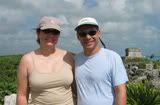 Contributors:
Our Story:
I'm Steve and this is my wife Stefanie. This is our story, mostly seen through my eyes, of the journey to create our family by adopting a child from Russia.
The Great Snowsuit Swap
Donate your old snowsuits or other one time use items to other adoptive parents at: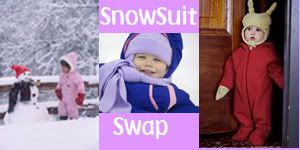 Previous Post
Archives
Powered by


Original template design by Isnaini Dot Com
Thoughts
"The two greatest obstacles to democracy in the United States are, first, the widespread delusion among the poor that we have a democracy, and second, the chronic terror among the rich, lest we get it."

Edward Dowling