Currently in Novosibirsk:
Novosibirsk Webcams
Our visitors:
This week's hotline
Wednesday, October 18, 2006
Nothing new on the hotline today but there was a very good write up from the delegation of the JCICS (Joint Council on International Children's Services), of which our agency is a member, about their recent trip to Russia.

What I thought was cool was that there were only a handful of representatives from the plethora of member agencies (well over 200) and the head of our agency was one of the people that went on this trip. They met with various officials including a representative for President Putin, Ministry of Education officals, Ministry of Justice folks, as well as the U.S. Consul General.

Here's a link to a pdf file about the trip that goes into great detail about who they talked to and what was said.

In a nutshell, everyone still remains very positive in terms of current and near term outlook for international adoption in Russia. As we've said many times before, although we'd like all the ducks to line up correctly this second, we know these things are done by government employees (and even if they weren't government employees, workers are workers and work is work and it's rare to find anyone getting their work done at light-speed velocity.

So, we're just biding our time and getting stuff done, enjoying life as we always do, and not worrying about things that are just not worth worrying about. And who knows...it could happen tomorrow, or the next day, or the day after that.
posted by Steveg @ 10:30 AM

About Us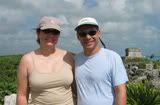 Contributors:
Our Story:
I'm Steve and this is my wife Stefanie. This is our story, mostly seen through my eyes, of the journey to create our family by adopting a child from Russia.
The Great Snowsuit Swap
Donate your old snowsuits or other one time use items to other adoptive parents at: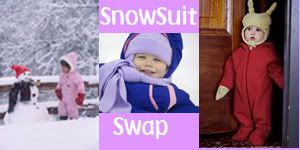 Previous Post
Archives
Powered by


Original template design by Isnaini Dot Com
Thoughts
"The two greatest obstacles to democracy in the United States are, first, the widespread delusion among the poor that we have a democracy, and second, the chronic terror among the rich, lest we get it."

Edward Dowling