Currently in Novosibirsk:
Novosibirsk Webcams
Our visitors:
Hotline update...still just waiting
Wednesday, November 01, 2006
The hotline update from our agency's Russia program director did not shed any new information about decree 268 but you could tell from her voice that she was getting quite frustrated. As I've said many times before they are pretty conservative in all their communication in terms of timing of just about everything. And I think all the upbeat information they were getting (from MOE officials, from the JCICS visit, other agencies, etc.) led her to become more optimistic than normal.

The consensus does point to an imminent finalization of 268 which would mean reaccreditation would start flowing very soon. However, that has not come to pass and it's causing some obvious frustration for them (and I'm sure others).

For me I'm not all that worried about it. Much like the NGO situation it was just a matter of time until everything fell into line and got rolling. The proof is all the adoption agencies that now have NGO registration. For a good month or two all the agencies kept submitting documents and waiting and then resubmitting documents and waiting. Then once a few of them started to get "passed" as NGOs, you had the dam break and a plethora of agencies shot past that hurdle.

It's certain that 268 will get fixed and I'm about 100% sure it's not going to take six months for it to occur. So it may take a few more days or weeks but all of the sudden it will be done. We had only thought that under the best case scenario we might be traveling during this calendar year and that would have required literally all the planets to align. I'm fairly certain that sometime in the first part of 2007 we'll get the call to head to Omsk. And most likely (since Stef and I are not cold weather people) it will happen early in '07 when it's very very very cold.

We would be just fine traveling in April or even May thank you very much. And since that's what we want, I'm pretty sure we'll be there in February.
posted by Steveg @ 8:17 AM

About Us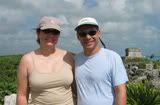 Contributors:
Our Story:
I'm Steve and this is my wife Stefanie. This is our story, mostly seen through my eyes, of the journey to create our family by adopting a child from Russia.
The Great Snowsuit Swap
Donate your old snowsuits or other one time use items to other adoptive parents at: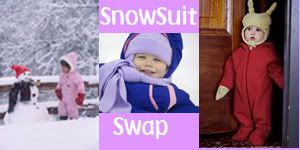 Previous Post
Archives
Powered by


Original template design by Isnaini Dot Com
Thoughts
"The two greatest obstacles to democracy in the United States are, first, the widespread delusion among the poor that we have a democracy, and second, the chronic terror among the rich, lest we get it."

Edward Dowling