Currently in Novosibirsk:
Novosibirsk Webcams
Our visitors:
More humor on names
Tuesday, November 21, 2006
So I have some more funny things about the naming of the child that Melissa's comment on the last post got me thinking about.

But first I also forgot to mention that sometimes the adopted child is a bit older and already has an identity with a name. I sort of had a brain freeze on that one by not mentioning it. We're adopting a very young child and I have to apologize because I didn't even think about the age factor.

So for parents adopting older children, this is certainly a MAJOR consideration in your decision.

But back to some humor.

Melissa mentioned in her comment about that episode in Friends when Phoebe was going to change her last name (because she got married). But when she learned she could actually change it to anything she wanted, she decided on Princess Consuela Bananahammock. Her new husband was pissed and in retaliation changed his last name to Crap Bag if you recall.

Of course this marriage wasn't legal because Phoebe mentioned that she was already married in Las Vegas. But she thought if you were married in Las Vegas then it was only valid within the city limits and you were actually single everywhere else.

Man I loved that show.

Anyway, one of the other issues we're thinking about are the initials and what they actually spell out. For example, our last name starts with "G" so we're probably going to avoid (if we have a girl) naming the child Hailey Ashley (get it, HAG). Or maybe Danielle Olivia (which will certainly make her hate us forever for giving her "DOG"). Or even pork out something like Harriet Olivia.

Nor would we want a boy to face some pretty vicious jokes about Francis Anthony (side note here, I despise people who discriminate against the gay community and if you do so, I really wish you wouldn't).

But back to some humor.

We're probably also going to avoid George Arthur or Paul Issac or even Bobby Ulysses.

Just to shift away from the jokes, there is a very cool website that has this Java app that you type in the name and it shows how many babies per 1,000 were born with that name from the 1880's to 2005. Extremely cool, check it out.
posted by Steveg @ 11:11 PM

About Us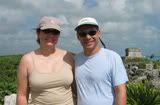 Contributors:
Our Story:
I'm Steve and this is my wife Stefanie. This is our story, mostly seen through my eyes, of the journey to create our family by adopting a child from Russia.
The Great Snowsuit Swap
Donate your old snowsuits or other one time use items to other adoptive parents at: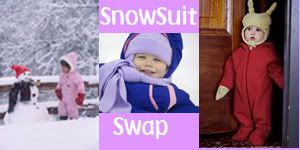 Previous Post
Archives
Powered by


Original template design by Isnaini Dot Com
Thoughts
"The two greatest obstacles to democracy in the United States are, first, the widespread delusion among the poor that we have a democracy, and second, the chronic terror among the rich, lest we get it."

Edward Dowling