Currently in Novosibirsk:
Novosibirsk Webcams
Our visitors:
A Rose by any other name...
Monday, November 20, 2006
One of the other things that keeps popping in our minds as we wait for things to get going is naming the adopted child. It's a big decision that really has no right or wrong answer, or more accurately no wrong choice since I think whatever the parents decide is the right answer. Unless of course you choose something like Ulysses Ernest in which case the kid is going to get an ass kicking at school for at least the next 10 years.

But no, I actually was talking about should you rename the child or stick with their given name. There are a number of factors that may impact your decision.

First, depending on the country you are adopting from the given name may be very difficult to pronounce in English (again think "ass kicking" factor). However, it may also be a very pretty sounding name so you may wish to keep it.

Or you may have a special family name that you may want to pass down to your child. Or want to honor a grandparent or someone else special in your life. Another factor may be your desire to honor the birth country, so you may pick for example a Russian name but not their birth name due to the birth name being hard to pronounce.

And of course maybe it's just that there's a name you really like. Maybe it's part of your dream for a family that keeps you going through all the ups and downs of international adoption. Whatever your choice or your reasons they're the right ones.

As for me, if it's a boy I do want to rename him. I was thinking "Napoleon Alexander Caesar" but I got voted down. Actually it was more like Stef telling me to shut up, don't give the kid a reason to hate you before he's even seen you, and go write the blog story.
posted by Steveg @ 4:40 PM

About Us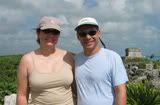 Contributors:
Our Story:
I'm Steve and this is my wife Stefanie. This is our story, mostly seen through my eyes, of the journey to create our family by adopting a child from Russia.
The Great Snowsuit Swap
Donate your old snowsuits or other one time use items to other adoptive parents at: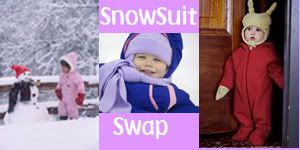 Previous Post
Archives
Powered by


Original template design by Isnaini Dot Com
Thoughts
"The two greatest obstacles to democracy in the United States are, first, the widespread delusion among the poor that we have a democracy, and second, the chronic terror among the rich, lest we get it."

Edward Dowling