Currently in Novosibirsk:
Novosibirsk Webcams
Our visitors:
Я хорошо говорю по-русски
Saturday, December 30, 2006
Still working on my Russian lessons. I'm getting a much more expanded vocabulary and can now ask for things like directions and questions like, "Do you want something to eat?" As well as being able to answer all those types of questions. So as the title of this post says, "I speak Russian well." Actually due to Russian grammar, the exact word order says "I well speak Russian."

The vocabulary is getting large enough for me to augment these tapes with making up some flash cards. When I took German in college that approach seemed to help me the most. I've never been very good at learning foreign languages, but I really like this Pimsleur stuff. I'm about halfway done with the CDs, it's the Pimsleur Russian I which contains 30-thirty minute lessons on 15 CDs (so that's 15 hours of Russian lessons).

As I've mentioned I load them onto my iPod which works out great. The Pimsleur stuff is excellent but also very very expensive. I bought this first set of three (each set has 30 lessons on 15 CDs) new on ebay for $170 and that's what most of the used sets seem to go for. When I'm done or just on the last few CDs (probably in a few weeks) I'm going to go ahead and sell mine on ebay for $150 (so if you are starting your adoption journey and want them just email me and I'll sell them to you for $120).

The other option if you only want to just learn a few simple words for a child is a CD that Teresa Kelleher created. Most people like it, but it is pretty limited and designed just for speaking to a child. I wanted something in which I could talk to the orphanage director and the judge as well as saying a few things to the child so that's why I opted for the more advanced Pimsleur stuff.

And of course you don't have to learn Russian at all since you will have a translator with you most of the time. However, we felt it was important to learn as much as we could and avoid the "ugly American" moniker that is, unfortunately, all too true. Plus we just feel there is a huge benefit you get when you at least try to speak to others in their language, and we really want to make sure the orphanage director and the judge are on our side.
posted by Steveg @ 9:22 AM

About Us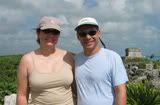 Contributors:
Our Story:
I'm Steve and this is my wife Stefanie. This is our story, mostly seen through my eyes, of the journey to create our family by adopting a child from Russia.
The Great Snowsuit Swap
Donate your old snowsuits or other one time use items to other adoptive parents at: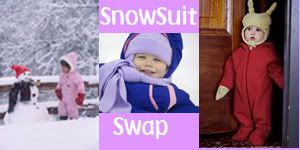 Previous Post
Archives
Powered by


Original template design by Isnaini Dot Com
Thoughts
"The two greatest obstacles to democracy in the United States are, first, the widespread delusion among the poor that we have a democracy, and second, the chronic terror among the rich, lest we get it."

Edward Dowling