Currently in Novosibirsk:
Novosibirsk Webcams
Our visitors:
Happy Birthday Stef!
Tuesday, December 19, 2006
It was Stef's birthday yesterday. We did a birthday weekend for her, nothing too special, we didn't go to Milan on a shopping spree or anything like that. I did tell her that this is going to be her last B-Day as a pre-mommy. So the Russians had better not screw me over on that promise.

Since there's going to be nothing new to report for awhile (I'm pretty sure at this point we won't hear anything about accreditation until mid January), I'm going to write up some thoughts over the next couple of weeks on a few topics I've been thinking about recently. Some are near and dear to my heart (like the best ways to save for Lil' G's education) and some are even more important (like which diaper bag to get so I look cool while I'm out n' about).

We also picked up a stroller recently. As usual we bought this way too early, but there was just too good a deal at Costco for me to turn it down. I did have to convince Stef a bit because it was one of the bigger types of strollers and not the smaller compact ones. But the interesting thing about strollers is how easy and light weight some of the bigger ones are (at least the good ones).

So with that purchase the only big ticket item we need to get are the car seats. And actually the nice thing about the wait is that we at least can just pick up stuff as we see things go on sale. Although I doubt we'll be seeing Britax at Costco anytime soon.

Until our referral comes we're going to try to continue to limit purchasing the personal items (like toys, clothes, etc.) since those are very dependent on the age and gender of the child. Once we get a referral the flood gates are going to open. It's been terribly difficult to not buy some of those things especially with all the stores stocked with cool toys for the holidays.
posted by Steveg @ 9:12 AM

About Us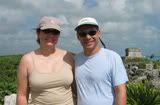 Contributors:
Our Story:
I'm Steve and this is my wife Stefanie. This is our story, mostly seen through my eyes, of the journey to create our family by adopting a child from Russia.
The Great Snowsuit Swap
Donate your old snowsuits or other one time use items to other adoptive parents at: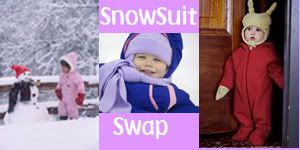 Previous Post
Archives
Powered by


Original template design by Isnaini Dot Com
Thoughts
"The two greatest obstacles to democracy in the United States are, first, the widespread delusion among the poor that we have a democracy, and second, the chronic terror among the rich, lest we get it."

Edward Dowling