Currently in Novosibirsk:
Novosibirsk Webcams
Our visitors:
The Holiday Season is underway...for better or worse
Monday, November 27, 2006
Hopefully everyone had an enjoyable Thanksgiving holiday. The holidays are sort of double edge swords for us right now I'm afraid. Although they do provide some much needed diversion from the nerve racking experience of the adoption, they also slow down the process at a time when we would like things to be moving swiftly.

With the western world's holiday season now gearing up and with the Russian Orthodox Christmas being in January (I believe it's Jan 7th), the next six weeks may see little if any news happening. But we're still optimistic that we might actually see a few agencies get accredited towards the end of this six week period.

There was no update on the hotline last week (due to Thanksgiving of course) but I'm very interested to hear what's on there this week since if you recall from my posts a few days ago, I mentioned that the head of our agency's Russian program was in Moscow before the holiday and is now back.
posted by Steveg @ 10:10 AM

About Us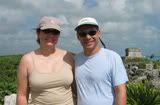 Contributors:
Our Story:
I'm Steve and this is my wife Stefanie. This is our story, mostly seen through my eyes, of the journey to create our family by adopting a child from Russia.
The Great Snowsuit Swap
Donate your old snowsuits or other one time use items to other adoptive parents at: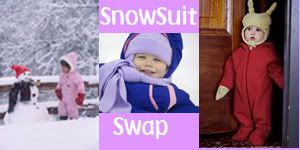 Previous Post
Archives
Powered by


Original template design by Isnaini Dot Com
Thoughts
"The two greatest obstacles to democracy in the United States are, first, the widespread delusion among the poor that we have a democracy, and second, the chronic terror among the rich, lest we get it."

Edward Dowling