Currently in Novosibirsk:
Novosibirsk Webcams
Our visitors:
Monthly update
Tuesday, December 12, 2006
In the middle of last month I wrote up a short recap of how far we had gone in our adoption journey (since it was our 6th month anniversary since starting). Anyway, I think I'm going to do the same thing each month first to help readers who may not have been following this blog for too long and also to help me chronicle my time estimates. I was trying to look back and see what my guesstimates have been and it was hard to get a read on them.

So I figured I'd just start doing a mini recap each month around the date we officially started (the 9th of May). Hopefully it may help people who are just getting into the process to see how estimates can change.

Anyway...

May
We officially start with our first interview meeting with a home-study agency (the one we eventually go with) and begin the home-study process.

Time Guess: We felt if really lucky it would be under 1 year, most likely about 12 and worst case about 18 months. So basically our 1st trip to Russia (the second coming about two months later) we were guessing would be in the Oct '06 to Aug '07 range.

June
The home-study process is completed (although actual write up of the home-study document is not really completed until July). We nail down which placement agency we will be going with and start to work on the plethora of paperwork required.

Time Guess: 1st trip guess narrows to Oct '06-May '07 as things are moving fairly quickly for us.

July
With very detailed info from our placement agency (they are outstanding and are well worth the higher cost) we continue working on dossier part I (that's really most of the stuff required, part II is just additional stuff only needed for the court date). I also begin working on setting up Lil' G's room. We get in record time the key U.S. government form known as I-171h (some states now use a different form).

Time Guess: 1st trip guess Sept '06-May '07 (the I-171h and the fact that we continue to get things done very quickly makes me a bit too optimistic).

August
More work on the dossier. Including getting most of our documents apostilled. We continue (along with everyone else) to wait for the first agencies to get NGO (which is needed before reaccreditation can begin).

Time Guess: 1st trip guess Oct/Nov '06-May '07 (still holding out optimistic hopes for a quick reaccreditation process, but we start seeing more and more evidence of how slowly the Russian bureaucratic process really takes).

September
Our agency gets the NGO (one of the first 15 to do so) but we learn that reaccreditation cannot begin until the "instructions" for accreditation are updated to reflect the change in the process (the NGO thing).

Time Guess: 1st trip guess I now sincerely doubt the Oct/Nov best case is possible and start zeroing in on a likely Jan/Feb '07 range, but still maintain best/worst case as Oct/Nov '06-May '07

October
We continue to add little decorations to Lil' G's room and (off and on) listen to Pimsleur's Russian Language program on our iPods to learn some Russian. The entire month goes by with absolutely no progress on the reaccreditation process.

Time Guess: 1st trip guess still at Jan/Feb '07 with a change in the best/worst case to Dec '06-June/July '07 (but still the worst case is under 18 months)

November
Finally the new government decree (#654) is completed but the actual details of what is meant by it is not really communicated to the various agencies who are left with trying to interpret what is really needed for reaccreditation.

Time Guess: 1st trip guess is more like Feb '07 (due to the holidays, Russian Xmas is in Jan) with best/worst case slipping to Jan '07-June/July '07 (but again this is still within the 18 months)

December (so far)
Still no word on the details of reaccreditation and when it will begin. It is frustrating since the MOE knew since the NGO stuff became a part of the process way back in April that they needed to update the accreditation process requirements. But for whatever reason, agencies have been in this very long holding pattern. Our agency's accreditation expired in May which means it's been a 7 month wait so far for them (note: until now this did not impact us since we were able to work on getting our dossier done regardless of their accreditation status).

Current Time Guess: 1st trip guess late Feb/Mar with best/worst case still being Jan-June/July

The time is not really bothering us, although it's very annoying that the "process tune up" stuff is the part that is causing a slow down when, as I mentioned, it was well known the process needed to be changed many months ago. We also keep telling ourselves we are right on track with what we thought in the beginning and we know there are many many many people out there who already have referrals and are waiting for court dates (which is a much tougher emotional wait) or just other folks who started the process long before we did.

But it is irritating that we could have hit the best case because all the other parts of the process have gone like clockwork. Of course, that's why I've often said my best case guesses required all the planets to align (and not just 9 out of 10).
posted by Steveg @ 9:34 AM

About Us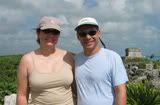 Contributors:
Our Story:
I'm Steve and this is my wife Stefanie. This is our story, mostly seen through my eyes, of the journey to create our family by adopting a child from Russia.
The Great Snowsuit Swap
Donate your old snowsuits or other one time use items to other adoptive parents at: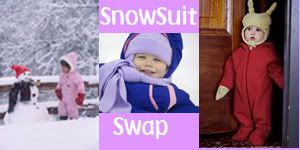 Previous Post
Archives
Powered by


Original template design by Isnaini Dot Com
Thoughts
"The two greatest obstacles to democracy in the United States are, first, the widespread delusion among the poor that we have a democracy, and second, the chronic terror among the rich, lest we get it."

Edward Dowling