Currently in Novosibirsk:
Novosibirsk Webcams
Our visitors:
More randomness
Thursday, December 07, 2006
So some very good news from Lauren and Marco who are in Moscow right now. Hopefully this means that Lauren will actually be able to sleep (she hasn't since she got there, three days ago!).

Also I forgot to mention something I read on Debbie's blog a few days ago. She had found out that the adoption tax credit for 2007 was increased to $11,390. So that's more good news.

I also also forgot to mention a cool show we watched a couple of weeks ago about Russian history. The series (which I watch all the time) is called Engineering An Empire and it's on the History Channel (one of my fav's) on Monday nights. It's hosted by Peter Weller who does an awesome job. He's actually an interesting guy who now teaches literature and fine arts at Syracuse University.

But I digress.

This particular episode was, of course, about Russia and covered how the significant buildings in their history where created (that's the basic premise of the show). It was particularly fascinating when they discussed how Peter the Great had the city of St. Petersburg (little bit of an ego there I think) built literally from scratch. The entire city was engineered and constructed from a patch of land that was to all intents and purposes, a swamp.

They also showed how the famous "onion" domed churches in Russia where made and passed along some various tidbits of Russian history. I still find it just amazing that at it's height the Russian empire (actually this was during Soviet times) amounted to one sixth of the entire planet's land mass. And covered 15 different time zones, 15!!! That is just incredible. Even now it's one ninth the earth's land mass and has 11 time zones. It's almost twice the size of the second largest country (Canada). Unbelievable.

Anyway, I'm sure it will be rerun and when it is I'll try to post the date and time well in advance.
posted by Steveg @ 8:24 AM

About Us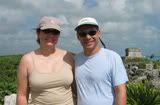 Contributors:
Our Story:
I'm Steve and this is my wife Stefanie. This is our story, mostly seen through my eyes, of the journey to create our family by adopting a child from Russia.
The Great Snowsuit Swap
Donate your old snowsuits or other one time use items to other adoptive parents at: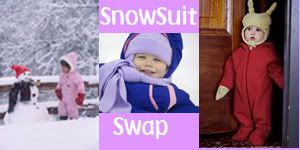 Previous Post
Archives
Powered by


Original template design by Isnaini Dot Com
Thoughts
"The two greatest obstacles to democracy in the United States are, first, the widespread delusion among the poor that we have a democracy, and second, the chronic terror among the rich, lest we get it."

Edward Dowling