Currently in Novosibirsk:
Novosibirsk Webcams
Our visitors:
To err is human, hence the need for a diaper bag
Wednesday, December 20, 2006
I think most people who read this blog know that I'm going to be the stay at home dad. And as a result, I will be the one using the diaper bag the most so Stef is letting me decide which one to get.

Now I know what you are thinking, this is such a crucial topic and what's more, it's a controversial one. But of course I'm not shy nor timid and will attack the vital issue of which bag to buy with all the piss n' vinegar that I'm known for.

Just a side note, thru my exhaustive research including talking with the top people in the field (mommies), I've actually found that it can often make sense for both parents to have their own diaper bag. But let's get to the analysis.

An endless sea of bags...

There are as many different types of diaper bags as there are iPod cases. No, wait that's probably not true, well...whatever, there's a bunch.

I eliminated the ones that look like purses because as shocking as it may seem I, as a man, do not wish to walk around with something that looks like a purse. I also nixed the backpack ones (even though a number of friends recommend them). I never liked wearing a backpack in school (in fact, in college I had this cool sort of duffle bag/artist bag).

Also keep in mind we are adopting a toddler. And I've now learned that often the best bag for a child as an infant is not the best bag when they're a toddler.

So what is really important...

*I learned that smaller is better, or at least that the really huge bags that can hold everything can become a major hassle.

*Multi compartments are good but you can actually get by with just ziploc bags.

*In fact most mommies I contacted said they use the ziploc bags even if the bag has what is known as "wet pockets" for holding used diapers.

*Get something durable, it's going to be stepped on, thrown into the car, etc. So the very nice designer ones are not the most practical.

So which one to get...

Well, I'm still trying to decide but I've narrowed it down to a few. There's actually a whole line of Men's diaper bags made by two different companies: DadGear and Diaper Dude. But I'm not limiting myself to just them but a few of their bags have made it to the short list.

So, right now I only have these five on the short list, but will probably add one or two more and then make a decision while we're waiting for accreditation to happen.


DadGear's Sport Bag

DadGear's Messenger Bag

Diaper Dude's Black Bag

Eddie Bauer Diaper Bag Maxi

Sherpani's Lena Diaper Bag

Also if you're wondering why some of these items aren't going on a baby gift registry, we're really sort of avoid that. Stef's work may do something but she's trying to keep a low profile about the adoption at work so I really don't think many of them even know about the adoption. And we're really shying away from a traditional baby shower at home. Plus we're having fun buying the things ourselves and this way we get to stretch out the "presents" for months.


posted by Steveg @ 3:19 PM

About Us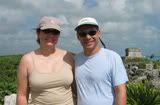 Contributors:
Our Story:
I'm Steve and this is my wife Stefanie. This is our story, mostly seen through my eyes, of the journey to create our family by adopting a child from Russia.
The Great Snowsuit Swap
Donate your old snowsuits or other one time use items to other adoptive parents at: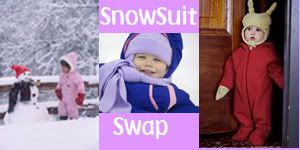 Previous Post
Archives
Powered by


Original template design by Isnaini Dot Com
Thoughts
"The two greatest obstacles to democracy in the United States are, first, the widespread delusion among the poor that we have a democracy, and second, the chronic terror among the rich, lest we get it."

Edward Dowling