Currently in Novosibirsk:
Novosibirsk Webcams
Our visitors:
Cell Phone Etiquette
Monday, June 11, 2007
Since my last post on the adventures of describing the hygiene habits of fellow drivers during my daily commute was fairly successful, here's another one for you all. I'd love your opinion on this happening in my daily life.

What is proper cell phone etiquette when you are in a public restroom, specifically at work? Personally, I don't even take the phone with me at work as I have absolutely no intention of using the phone while I'm in the restroom.

However, my experience earlier today had me baffled. The woman in the stall next to mine made an outgoing phone call. This brought up a couple of issues. Couldn't the call have waited a few more minutes? What is so urgent that the call has to be placed

right that minute

?

Couldn't you plan your bio break around mandatory phone calls? Isn't that part of being a professional - managing your time?



This brings up my second point, she's just started her phone call and I was ready to leave. Do you flush and say to heck with it? Do you hang out for a while and see if it's a quick phone call? Does it make a difference that I know her fairly well?
posted by yorkiemom @ 3:43 PM

About Us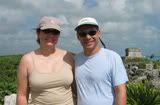 Contributors:
Our Story:
I'm Steve and this is my wife Stefanie. This is our story, mostly seen through my eyes, of the journey to create our family by adopting a child from Russia.
The Great Snowsuit Swap
Donate your old snowsuits or other one time use items to other adoptive parents at: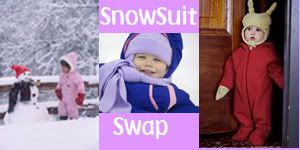 Previous Post
Archives
Powered by


Original template design by Isnaini Dot Com
Thoughts
"The two greatest obstacles to democracy in the United States are, first, the widespread delusion among the poor that we have a democracy, and second, the chronic terror among the rich, lest we get it."

Edward Dowling