Currently in Novosibirsk:
Novosibirsk Webcams
Our visitors:
Time to start looking for a parka
Friday, August 11, 2006
Disclaimer: As I mentioned before, one never knows who is reading ones blog. Not that I have anything to hide, but it just makes good sense to be discrete. As a result I may filter or delay some info that we already know, or even post something here that sounds pretty obscure of a hard fact that we may know. So friends and family may want to contact us directly about stuff I mention here.

That being said, here's the important news updates that occurred this past week.

Dossier

First, we got the instructions from our agency for what we need to collect for the dossier. And the Queen of Process (aka Stef) is currently working on getting the first part of the dossier done (the second part only comes when our agency, working with the Russian government, have identified a child that would be a ideal fit).

This first part (let's call it Dossier I) will contain things like copies of our passports, our marriage certificate, a copy of the home-study we successfully accomplished, even photos of our home and our neighborhood. We live in a very nice, large and expensive house but I'm trying to take some photos that don't look so ostentatious since I know the situation in Russia is quite different from the U.S. Even a middle class house here in the U.S. looks like the occupants are millionaires to the average Russian.

Stef is estimating that we will have our dossier completed (Dossier I that is) by the end of this month. Then it gets translated and sent to Russia.

Region

Second, there's a good possibility that we will be adopting a child from the Russian region known as the Omsk Oblast. The administrative center of this oblast (aka region) is the very large city of Omsk. Gee, that makes sense Mr. Geography, thanks. And Omsk is about the size of metropolitan areas like Memphis, TN or Austin, TX. Which is nice since my idea a camping trip or "roughin' it" as some say, is staying at the Westin.

Here's the Wikipedia info on the Omsk region

It's basically Southwest Siberia and as such can get a bit chilly. As in, the average January temperatures are around 0 degrees fahrenheit (yes, zero degrees average). Keep in mind that Stef grew up and lived in Phoenix until we moved to San Francisco. I grew up in Los Angeles, went to school in Phoenix and had not actually seen snow fall from the sky until a very cold winter in, yes believe it or not, Phoenix.

Actually we're both VERY happy that we get to go here (assuming we do). This region is very well known for having outstanding orphanages with extremely good and caring personnel (the caregivers at the orphanages) and so the children there are very well cared for. There are not a lot of agencies that work in this region, which suits me just fine, and ours has a great history working there helping to find many children their "forever families". Both Stef and I are really really really hoping we do get to go here and are getting pretty excited. I've already picked out the LL Bean parka I want.



NGO

Third on the list of updates is NGO status. We still must wait for our agency to get NGO registration thru the Russian government. However, things are looking pretty good right now. Two other adoption agencies have just recently gotten the coveted NGO status.

I am very hopeful that our agency will get theirs very very soon. I know I'm bias, but I feel our agency is incredibly competent, efficient, professional, and...well...businesslike. Which is exactly how both Stef and I want the relationship to be between us and the agency. They are our agents helping us through the adoption process. And our agents, in my opinion, are very very good.

Summary

Wow, how professional I sound with a heading like "summary".

Anyway, assuming our dossier is complete, translated and sent to Russia by the first week in September, and our agency gets their NGO registration done by that same time, we are hopeful that we may actually get a referral in the October/November timeframe. This is a pretty aggressive estimate, but if everything goes right we could be heading to Russia at the same time when Napoleon realized that invading that country was not exactly the greatest idea in the world.

posted by Steveg @ 7:17 AM

About Us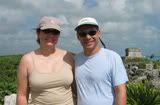 Contributors:
Our Story:
I'm Steve and this is my wife Stefanie. This is our story, mostly seen through my eyes, of the journey to create our family by adopting a child from Russia.
The Great Snowsuit Swap
Donate your old snowsuits or other one time use items to other adoptive parents at: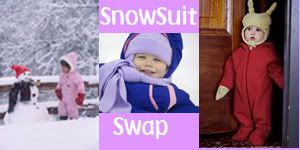 Previous Post
Archives
Powered by


Original template design by Isnaini Dot Com
Thoughts
"The two greatest obstacles to democracy in the United States are, first, the widespread delusion among the poor that we have a democracy, and second, the chronic terror among the rich, lest we get it."

Edward Dowling