Currently in Novosibirsk:
Novosibirsk Webcams
Our visitors:
And the winner is....
Wednesday, January 03, 2007
We were having some fun last night looking at some of the videos, slideshows, and just pictures of people who have already come home with their children. It's sort of bittersweat though since we don't yet even know what our child will look like. And I try not to imagine it too much because the image of Brezhnev with those huge bushy eyebrows keeps popping into my head (now there's a scary thought).

But anyway, some of my personal fav's from the viewing are:

Elle's little one's (aka Pickle) word and sign language video. I am honestly amazed how many words that kid knows at his age. And then he knows how to sign them as well!!!

She's not yet home, but the Cupcake soccer girl video, although she doesn't actually kick the ball, her dad just keeps swinging Cupcake back and forth and her little legs smack the ball around.

Melissa's little one who is clearly going to be a lady killer. Everyone says it, but this little guy is an extremely good looking little boy with movie star eyes.

Lauri's little girl is another one that is just a beautiful child. Lauri put up some very cool slideshows that are just fun to look at because you can see how much she's grown in such a short time.

I really need to add this blog to my blogroll because it has one of the funniest video's I've seen so far. Two little girls playing the tuba. And yes, they actually can make sound out of this huge instrument.

Honorable mention (because it isn't a kid pic) goes to:

Tricia's dog Thani in a graduation hat for passing obedience class.

And since every parent has a near fanatical feeling about how beautiful their kids are, please keep in mind that we only looked at a few and mainly from families that just got home. So please don't barrage me with comments that I'm an idiot for not mentioning your kid.

Besides, I already know I'm an idiot, so there!
posted by Steveg @ 5:23 PM

About Us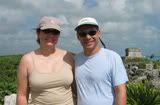 Contributors:
Our Story:
I'm Steve and this is my wife Stefanie. This is our story, mostly seen through my eyes, of the journey to create our family by adopting a child from Russia.
The Great Snowsuit Swap
Donate your old snowsuits or other one time use items to other adoptive parents at: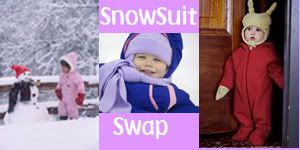 Previous Post
Archives
Powered by


Original template design by Isnaini Dot Com
Thoughts
"The two greatest obstacles to democracy in the United States are, first, the widespread delusion among the poor that we have a democracy, and second, the chronic terror among the rich, lest we get it."

Edward Dowling