Currently in Novosibirsk:
Novosibirsk Webcams
Our visitors:
Lines that need to be drawn
Thursday, January 04, 2007
Stef was telling me a story about a wonderful little boy who is at the same baby home as a friend's child. He is evidentially having a difficult time getting adopted because he had asthma. Now asthma is not exactly what I think of as a major medical issue that would cause problems for a kid finding a forever family, but there it is.

This leads me to a tough topic adoptive parents have to go through...current or potential medical issues.

This is clearly one of the most difficult topics that adoptive parents have to think about. If your agency is good, they will have you think about this issue very early on and provide you with nearly all of medical risks or issues that you may encounter and ask that you give them some insight as to the level of medical issues/or risk of issues that you are willing to accept (before you even get close to getting a referral).

Now I'm going to hop on a soapbox here so if you are offended easily you may wish to skip the next couple of paragraphs. There are a bunch of folks (who always seem to post on the adoption forums) who for whatever reason (my guess is some holier than thou bug up their butt) get upset when adoptive parents even suggest that they are unwilling to accept a referral that has certain health risks. But that is exactly what you should do.

Working with a child who has a major disability (like mental retardation) is a tough job. While I was in college I worked with developmentally disabled adults at an ARC workshop (Association of Retarded Citizens) and it was a very satisfying job, but it was also a very hard job. And although it was a lot of fun, it is not something I would want to do for the rest of my life. And so we do have boundaries we set for accepting a referral and will stick with them.

However, it is important to keep in mind that no human being is perfect and we all have many many risks for future illnesses and diseases. It's also a good idea to remember that even with risks or issues that may occur, they can often have little or nothing to do with how far in life you can go.

Note that Julius Caesar and Alexander the Great both were epileptics. Helen Keller was blind and deaf yet lectured around the world in addition to becoming the first deaf and blind person to graduate from a U.S. college (Radcliffe, magna cum laude may I add). And one of greatest U.S. Presidents in our history, Franklin D. Roosevelt, was paralyzed from the waist down due to an illness.

For those who are thinking about international adoption or just getting started, it's your decision and whatever you decide is the right one for you. But just remember that risks are just that and may never manifest themselves into anything at all. But it is still extremely important that you establish what things you are prepared to handle and what things you're not.
posted by Steveg @ 9:52 AM

About Us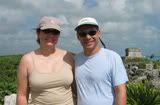 Contributors:
Our Story:
I'm Steve and this is my wife Stefanie. This is our story, mostly seen through my eyes, of the journey to create our family by adopting a child from Russia.
The Great Snowsuit Swap
Donate your old snowsuits or other one time use items to other adoptive parents at: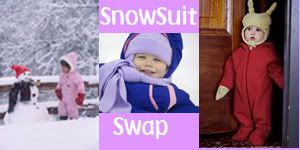 Previous Post
Archives
Powered by


Original template design by Isnaini Dot Com
Thoughts
"The two greatest obstacles to democracy in the United States are, first, the widespread delusion among the poor that we have a democracy, and second, the chronic terror among the rich, lest we get it."

Edward Dowling