Currently in Novosibirsk:
Novosibirsk Webcams
Our visitors:
Hot off the presses, another rumor
Friday, June 15, 2007
A rumor that really has the ability to spread like a wildfire is one that either has some outlandish plot but would be exciting for it to be real or one that makes sense and provides something that those who are hearing it want it to be true.

I think the current rumor falls into the second category.

Basically it was reported that one agency sent out a newsletter to their clients that states that all the required ministries have approved their stuff and that the MOE only needs to issue their accreditation certificate which will just take a week or two.

Unfortunately, this is only coming from one agency and that does not seem likely. What I mean is that the last time there was a huge delay in the accreditation process a bunch of agencies all got reaccredited at the same time. And since a large group of agencies got their applications done back in December and have been waiting since March (which is when the MOE's own law says they have to provide an answer back on the applications of accreditation!!!), it's logical to assume there would be a bunch of agencies saying this and not just one.

That is not to say that this news is not based on fact and that indeed accreditations are very imminent. "Very imminent"? I think I made a diction error there, okay whatever, you get the point.

Anyway, after a long delay which is so nonsensical it makes it clear to me as to why the Russians lost he cold war. Keeping in mind I certainly knock our system. I mean I believe the American system (political/economic) has as many problems as Paris Hilton's psychological makeup, but the Russian bureaucracy is just amazing.

And with the track record they've created it's hard for me to get too excited about something that may or may not be real. But we'll see, I'll post anything I hear about. For now, it's back to the pool.



posted by Steveg @ 12:56 PM

About Us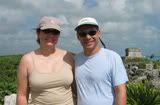 Contributors:
Our Story:
I'm Steve and this is my wife Stefanie. This is our story, mostly seen through my eyes, of the journey to create our family by adopting a child from Russia.
The Great Snowsuit Swap
Donate your old snowsuits or other one time use items to other adoptive parents at: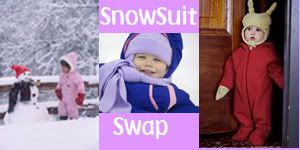 Previous Post
Archives
Powered by


Original template design by Isnaini Dot Com
Thoughts
"The two greatest obstacles to democracy in the United States are, first, the widespread delusion among the poor that we have a democracy, and second, the chronic terror among the rich, lest we get it."

Edward Dowling