Currently in Novosibirsk:
Novosibirsk Webcams
Our visitors:
Purchase of the Week
Friday, July 06, 2007
I had hinted once the reaccreditation thing was real it meant our self imposed constraint on buying toys and things for the kid-to-be would be thrown out the window.

Well accreditation is here so let the buying spree begin!

I still neeed to post some interior shots of the last Purchase of the Week (our new minivan) or as Dede cleverly called it the Little Utility Vehicle (LUV). Especially of our dog in his, yes, dog seat (kinda like a child seat but for the four legged little ones). Naturally the minivan is more like a Purchase of the Year since we don't plan on spending quite that much on a weekly basis. As those who know me well will attest, the name "Steve" is synonymous with the word "Cheap". So let me tread on with the next installment of the POW. We got it from Costco online.

Really Steve? You bought something from Costco, how surprising.

Yes, well it's actually from Costco.com so don't look for it at your local Costco and find it on their website instead. As you can see it's foam play mat set. It was a screaming deal for $32.99 (shipping included, see there's the cheap thing coming out again).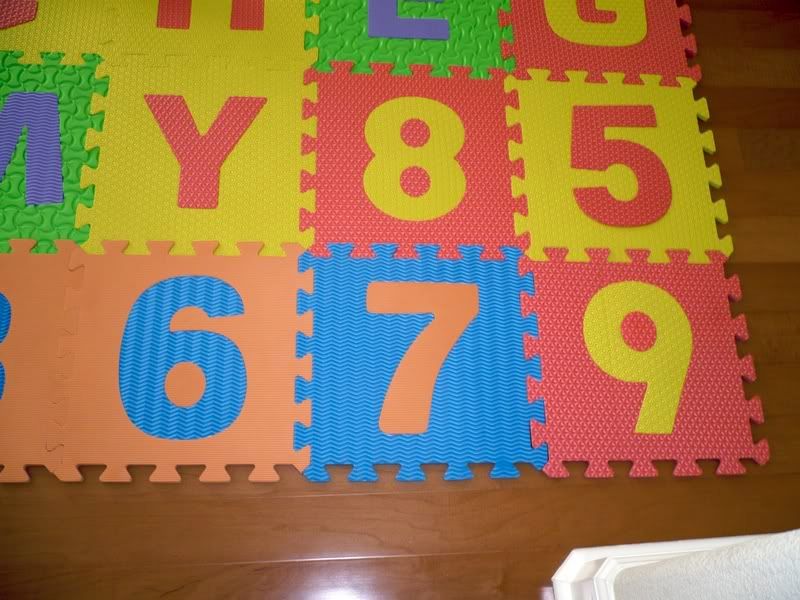 I had been looking at these for quite awhile since this room in which you see in the background has wood floors. We had used it as a library when we first moved into the house. Of course now it's serving a much more important and fancy purpose as a place to store the Christmas tree and things I need to sell on Craigslist.

It's a pretty cool little area that we had thought of making into a play area first and then maybe in a few years have some built-in shelving done (bookshelves, a desk, etc.) and make into a little studying area.

The foam mat sets are very cool and this one was just a great price for a coverage area of 36 square feet (each square is 12" x 12" and there are both numbers and letters of the alphabet so 36 total). It also comes with a 50 small foam building blocks toy set so it's a pretty sweet deal.

I had been looking at these foam mats for awhile with prices in the $2-$5 per square foot range. Hence the great deal on this set at $32.99 for 36 sq. ft. I wanted to have something there so that they don't hurt themselves on the hard wood floors.

Yes, you may begin laughing at me now.

Stef said to me, "You realize they're going to be outside playing on concrete and stuff?" So of course I shot back, "Yea you're right. Okay, maybe we should spray that foam rubber insulation stuff all over the concrete areas backyard."

Please feel free to continue laughing at me.

Now this is coming from a guy who in high school use to play tackle football every weekend without any pads or a helmet. In fact when I first met Stefanie I had six stitches above my right eye (and a major shiner) from an collision I had from a pick-up basketball game (this was while we were in college).

And now I'm worried that my child might get a boo-boo from falling onto a wood floor. Yep, the times they are a' changing.
posted by Steveg @ 9:17 AM

About Us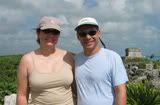 Contributors:
Our Story:
I'm Steve and this is my wife Stefanie. This is our story, mostly seen through my eyes, of the journey to create our family by adopting a child from Russia.
The Great Snowsuit Swap
Donate your old snowsuits or other one time use items to other adoptive parents at: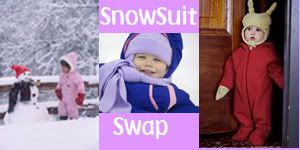 Previous Post
Archives
Powered by


Original template design by Isnaini Dot Com
Thoughts
"The two greatest obstacles to democracy in the United States are, first, the widespread delusion among the poor that we have a democracy, and second, the chronic terror among the rich, lest we get it."

Edward Dowling