Currently in Novosibirsk:
Novosibirsk Webcams
Our visitors:
Okay, something new
Thursday, June 28, 2007
Now I know I said I didn't want to discuss the rumor, partly because I didn't want to jinx anything and also because I found out that there are officials in Russia that had been monitoring the FRUA forum and found out what was being said. Our agency let us know about this on the hotline this week and was sort of hoping the whole rumor thing would go away for fear that someone at the MOE might get pissed that some unofficial information was being leaked to those terrible Americans.

So I had planned to remain somewhat silent on the whole thing.

However, there appears to be some buzzing about a few agencies, perhaps even an agency that we might, perhaps, in a way, be associated with. And the scuttlebutt seems to be that accreditations are very very imminent.

How imminent?

Boy, you know next week is the Fourth of July. What a great holiday that is. The picnics, the fireworks, the celebrating the colonials statement of independence from England. What a wonderful date that will be.

Now I grant you I'm being a bit cryptic here, but come on, this isn't a Fellini film so you all should be able to figure out when the signing of accreditations is going to happen. Although it may take a day after that for those certificates to find their way to the respective agencies.

Needless to say, we are highly intoxicated with this news and once it becomes official the official suspension of buying toys in advance is going right out the window.

But as I've said before we are still most likely a couple of months away from a referral and thus first trip to Russia. However now we truly can see the light at the end of the tunnel.
posted by Steveg @ 9:14 PM

About Us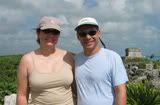 Contributors:
Our Story:
I'm Steve and this is my wife Stefanie. This is our story, mostly seen through my eyes, of the journey to create our family by adopting a child from Russia.
The Great Snowsuit Swap
Donate your old snowsuits or other one time use items to other adoptive parents at: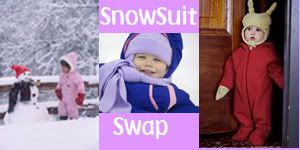 Previous Post
Archives
Powered by


Original template design by Isnaini Dot Com
Thoughts
"The two greatest obstacles to democracy in the United States are, first, the widespread delusion among the poor that we have a democracy, and second, the chronic terror among the rich, lest we get it."

Edward Dowling