Currently in Novosibirsk:
Novosibirsk Webcams
Our visitors:
Nothing new
Wednesday, June 27, 2007
Nothing new on the rumor front. I also don't want to talk too much about it for fear of jinxing it somehow. I did find out however that once accreditations do happen it is likely that the regions will start working with the agencies within a couple of weeks. I had feared that it might be a month or more from the time accreditation certificates were signed to when regional offices of the MOE got going processing adoptions.

But supposedly it's much faster of a ramp up, although it still will take a little time before we get going just because of the backlog of other couples who were, in essence, ahead of us in the queue. While it is true that a number of the regions have been processing court dates even without accreditations (basically a semi-independent adoption I guess you could call it), there are some regions that have done absolutely nothing and of course our agency will first work with those families to get their court dates.

Some of those families have been waiting now for well over a year after meeting with their child. And that certainly has to be very tough to handle. With us the little one to be is still a mystery child.

In fact if you think about it our child was probably not even born at the time we started the process. It's actually kind of cool. It's almost like this delay had to happen in order for our kid to be born (or at least, to be born in order to join our family).
posted by Steveg @ 2:26 PM

About Us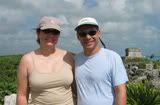 Contributors:
Our Story:
I'm Steve and this is my wife Stefanie. This is our story, mostly seen through my eyes, of the journey to create our family by adopting a child from Russia.
The Great Snowsuit Swap
Donate your old snowsuits or other one time use items to other adoptive parents at: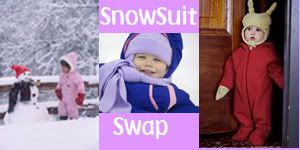 Previous Post
Archives
Powered by


Original template design by Isnaini Dot Com
Thoughts
"The two greatest obstacles to democracy in the United States are, first, the widespread delusion among the poor that we have a democracy, and second, the chronic terror among the rich, lest we get it."

Edward Dowling