Currently in Novosibirsk:
Novosibirsk Webcams
Our visitors:
Gentlemen...Start your engines
Monday, June 18, 2007
Yep, the rumor appears to be true.

Our agency has also learned that their application has been signed off by the required ministries and now only awaits the MOE issuing the official accreditation certificate.

Because of the massive delay both Stef and I had taken a very dim view of this latest rumor (not to mention the fact that we had no desire to continue to ride the rollercoaster of emotions). But now we can't help ourselves from feeling that indeed there is light at the end of the tunnel.

Now before everyone starts asking when is our flight to Russia keep in mind that the official accreditations have not yet been issued and by some reports it could take from two weeks to another month before they are. Very much like the title of this post, we are just starting our engines. The race has yet to begin.

The MOE needs to officially announce the accreditations and then send those documents to the respective agencies and then communicate all that to all the regional MOE offices in Russia. As I said, just the first two things alone could take a month. So we are still, most likely, several months away from a referral.

However, this is certainly the best news we have heard in a long long long long time and we're going to enjoy it. Plus this could mean we won't be traveling to Russia during the winter!!!

Remember I'm from Los Angeles, went to college in Arizona, and now live near San Francisco. You can read that to mean..."This dude does not know anything about the cold."

And you'd be right.


Now you may know based on some of the obscure quotes I often post here that I'm somewhat of a history enthusiast. So now for some pontification.

If indeed the sign offs occurred on June 15th (when the rumor first hit), that would quite nicely match up with one of the most famous document signings of all time. No, sorry not the U.S. Constitution, I meant something really important. I was referring to the signing of the Magna Carta in 1215 by King John of England. Which was the one of the most significant steps in the establishment of the rule of law.

An interesting side note. He gave away so many powers of the Crown in that document that to this day the English monarchy never name any of their heirs "John". And he is thought of as the worst King in English history.
posted by Steveg @ 5:55 PM

About Us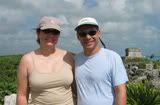 Contributors:
Our Story:
I'm Steve and this is my wife Stefanie. This is our story, mostly seen through my eyes, of the journey to create our family by adopting a child from Russia.
The Great Snowsuit Swap
Donate your old snowsuits or other one time use items to other adoptive parents at: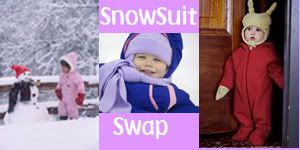 Previous Post
Archives
Powered by


Original template design by Isnaini Dot Com
Thoughts
"The two greatest obstacles to democracy in the United States are, first, the widespread delusion among the poor that we have a democracy, and second, the chronic terror among the rich, lest we get it."

Edward Dowling