Currently in Novosibirsk:
Novosibirsk Webcams
Our visitors:
To baby monitor or not to baby monitor that is the question
Thursday, July 12, 2007
What I need is an answer.

Okay, if you've read even a small portion of my posts you know we're geeks. But I've been doing some research on those baby monitors which I had thought were a must-have and most people say it's more of a "if you want them, get them". So I just wanted to get a feel from others. The nice thing about this blog is that I've learned probably 10 times the stuff that I've posted about. So I figured I'd just see what everyone thought about it and maybe it would help me determine what we should do.

Some background info.

The only use I think we'll have with it is during sleep/nap times.

We do have a large house (or what I think is a large house) but the kid's room is pretty close to our room with the door openings only about 10 feet away from each other.

I had actually thought of even going to such an extreme as setting up a monitor system that would enable us to monitor the nursery via our computers (thru our home network) and/or the TV on a closed circuit. Yea, I told you...Geeks.



Anyway, just pick the option that best matches your thoughts on the subject. And please feel free to expand on your opinion with comments (in the blog post I mean).





Labels: product reviews
posted by Steveg @ 9:32 AM

About Us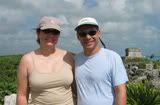 Contributors:
Our Story:
I'm Steve and this is my wife Stefanie. This is our story, mostly seen through my eyes, of the journey to create our family by adopting a child from Russia.
The Great Snowsuit Swap
Donate your old snowsuits or other one time use items to other adoptive parents at: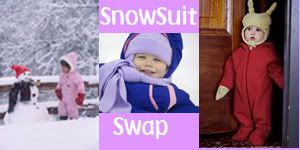 Previous Post
Archives
Powered by


Original template design by Isnaini Dot Com
Thoughts
"The two greatest obstacles to democracy in the United States are, first, the widespread delusion among the poor that we have a democracy, and second, the chronic terror among the rich, lest we get it."

Edward Dowling