Currently in Novosibirsk:
Novosibirsk Webcams
Our visitors:
More research since we have the time
Friday, January 05, 2007
I thought I'd tackle another dirty topic...diapers.

Oh yea, with my sense of humor the long winter evenings just fly around our house.

Consumer Reports did a nice write up on diapers and I'll share with you some of the stuff I found interesting. By the way, their online service is $26 for the year or just $5.95 monthly (you can just do one month and look up a bunch of stuff to see if it's something that's useful for you). We typically buy a year and then cancel it, wait a couple of years and then do it again. It's a great site but there's only so much reviewing of products that you can do.

Anyway, back to the dirt...er...diapers.

Basically they said that due to competition diapers overall are getting much better and now a number of less-expensive store brands are close to the premium brands. The top two are still Pampers and Huggies but their top of the line models can cost over $0.30 per diaper versus around $0.20 for Wal-Mart's White Cloud, Albertson's Baby Basics, and A&P's America's Choice. And that adds up. Depending on how often junior takes a dump (I love being crass) you could save nearly $200 a year buying store brands.

Yet another plug for my favorite store, Costco always seems to have very good prices and has their own store brand (although Consumer Reports did not rate those so I don't know if they are any good). But one of the mommies I talk to metioned that the Costco brand (Kirkland) wipes are good. Also once you go with a brand, register at the company's website so you can earn coupons.

But they felt that the key is not so much price as it is which one fits your kid the best. And this is also what my experts in the field (again, my group of mommies I contact for research) also mentioned.

They also said that you may want to try out a couple of sizes. They pointed out that a child weighing 30 pounds can often wear either a size 4 or a size 5. This also can impact the cost because often the smaller diapers have more in the pack and thus the less you spend per diaper. Of course this does not mean you should cram a 30 pound kid into a size 2 diaper to save some money.

The other thing that I found interesting (and I've heard about this elsewhere) is that those training pants, like Huggies Pull-Ups, are not recommended and often can interfere with toilet training. The concept being that if an accident occurs, the child needs to feel wet to be able to learn.

There are two other subtopics I want to talk about but I'm still researching those. One is the diaper disposal systems (like Diaper Genie) and the other (which I can assure you will be entertaining) is how to teach a 40+ year old man how to change a diaper.

Stay tuned.
posted by Steveg @ 9:21 AM

About Us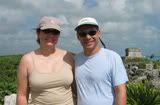 Contributors:
Our Story:
I'm Steve and this is my wife Stefanie. This is our story, mostly seen through my eyes, of the journey to create our family by adopting a child from Russia.
The Great Snowsuit Swap
Donate your old snowsuits or other one time use items to other adoptive parents at: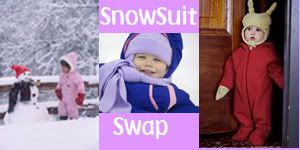 Previous Post
Archives
Powered by


Original template design by Isnaini Dot Com
Thoughts
"The two greatest obstacles to democracy in the United States are, first, the widespread delusion among the poor that we have a democracy, and second, the chronic terror among the rich, lest we get it."

Edward Dowling