Currently in Novosibirsk:
Novosibirsk Webcams
Our visitors:
Russian "New Year's" culture
Saturday, January 06, 2007
The famous "Jim" of the adoption forums posted this link to an article that does a great job explaining the slowdown in Russia during the week of New Year's to the Russian Orthodox Christmas (Jan. 7). It's very interesting, and a good insight.

http://www.iht.com/articles/2007/01/05/news/russia.php?page=1

Oh, and by the way, the reason the Russian Christmas is January 7th is because that's the correct day on the Julian calendar. Most countries (Russia included) now use the Gregorian calendar which is a tad more accurate in calculations, but the Orthodox churches (the Greek Orthodox as well) continue to use the Julian calendar for high holidays.

In the Gregorian calendar, Christmas will be on January 7th until the year 2100 in which (because it gains a day about every 134 years) will move to January 8th.

Don't you love learning something new every day.
posted by Steveg @ 8:57 AM

About Us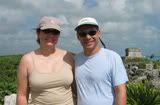 Contributors:
Our Story:
I'm Steve and this is my wife Stefanie. This is our story, mostly seen through my eyes, of the journey to create our family by adopting a child from Russia.
The Great Snowsuit Swap
Donate your old snowsuits or other one time use items to other adoptive parents at: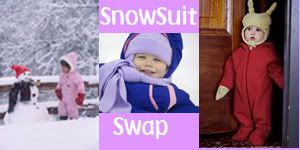 Previous Post
Archives
Powered by


Original template design by Isnaini Dot Com
Thoughts
"The two greatest obstacles to democracy in the United States are, first, the widespread delusion among the poor that we have a democracy, and second, the chronic terror among the rich, lest we get it."

Edward Dowling