Currently in Novosibirsk:
Novosibirsk Webcams
Our visitors:
Wow, quite a response
Friday, July 13, 2007
Well all I was looking for was a simple majority opinion to help sway me one way or another on the baby monitor. But what I got was a clear message that the monitors are useful, in fact very very useful.

And remember we're geeks, so I really didn't much to convince me to get another electronic device. Although I am now trying to convince Stef that since I have all the needed electronics as part of our assortment of Macintosh computers, I should just do what I had first wanted to do. And that is a computer based monitoring system that would be viewable on any of our computers within our network.

Hello!!! Remember I'm a geek.

In other words this should not come as a surprise.

But I did just want to thank everyone who commented on the last post. Excellent and valuable insight.
posted by Steveg @ 10:50 AM

About Us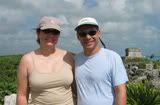 Contributors:
Our Story:
I'm Steve and this is my wife Stefanie. This is our story, mostly seen through my eyes, of the journey to create our family by adopting a child from Russia.
The Great Snowsuit Swap
Donate your old snowsuits or other one time use items to other adoptive parents at: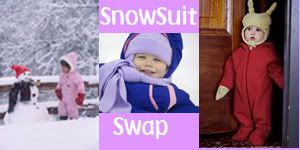 Previous Post
Archives
Powered by


Original template design by Isnaini Dot Com
Thoughts
"The two greatest obstacles to democracy in the United States are, first, the widespread delusion among the poor that we have a democracy, and second, the chronic terror among the rich, lest we get it."

Edward Dowling