Currently in Novosibirsk:
Novosibirsk Webcams
Our visitors:
Next stop Sacramento
Sunday, August 20, 2006
Stef was jamming on our dossier this week and was able to get everything done. So yesterday we went to see an adoption notary. Actually just a notary but some folks are very nice and do notary services for people like us going through an adoption for a discounted rate or even for free. Which is what our person did.


She is actually an adoptive parent herself, we saw her beautiful daughter who is now six years old, of course being six she was wearing a Cinderella dress when we arrived (Stef, by the way, is going to be very impressed that I knew which princess dress she was wearing since she did not mention it was Cinderella).

Anyway, we got all our documents done for our dossier and I will be traveling up to Sacramento this week to get them apostilled. This is a special certification that is used for documents for international use under the terms of the 1961 Hague Convention. Very official and because the State of California is basically a pack of thieves, very expensive.

This notary that we went to see is very active in FRUA and had actually tried to enact a law that would lessen the price adoptive parents pay for the excessively high price of the apostille service in California. However, a state assemblyman, Fabian Nunez, killed it because he didn't want to lose out of the $500,000 the state gets from adoptive parents having to pay these fees.

If you live in California, I suggest writing or emailing him and tell him what a jerk he is. Or at least try to get it through his thick skull that rather than have the money go into the pockets of the state government, wouldn't it be better to have the money spent on the children.

Email Fabian Nunez
posted by Steveg @ 4:20 PM

About Us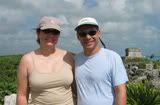 Contributors:
Our Story:
I'm Steve and this is my wife Stefanie. This is our story, mostly seen through my eyes, of the journey to create our family by adopting a child from Russia.
The Great Snowsuit Swap
Donate your old snowsuits or other one time use items to other adoptive parents at: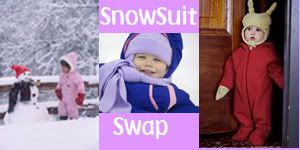 Previous Post
Archives
Powered by


Original template design by Isnaini Dot Com
Thoughts
"The two greatest obstacles to democracy in the United States are, first, the widespread delusion among the poor that we have a democracy, and second, the chronic terror among the rich, lest we get it."

Edward Dowling