Currently in Novosibirsk:
Novosibirsk Webcams
Our visitors:
Blog pain
Thursday, January 25, 2007
Still working on the remodel of the blog. I do like Blogger, but it's also a pain in the ass if you wish to do some significant customizing of your blog page.

Oh, gotta tell you about this cool movie I Tivo'd on IFC the other day. Now, I'm not a big lover of indie films, yea I know it's hard to believe but I'm not (as one of my favorite characters, Cartman, would say) a "tree-huggin' hippie". However, I'm a huge lover of offbeat/dark comedies and a bunch of those are indie films.

So what is this gem, this priceless motion picture, this classic flick?

Bubba Ho-Tep

It stars one of my favorite B-movie actors: Bruce Campbell and the plot line alone will make you realize that the academy of motion picture arts got it way wrong when they didn't recognize this one.

Plot Line

Elvis and John F. Kennedy are actually both alive and in living in a nursing home in a small town in Texas. They discover that the recent deaths of some of the other residents of the home are actually the result of an ancient Egyptian Mummy stealing their souls. So they take it on themselves to fight for their own souls and those of their fellow residents.

The movie is just so funny and well done that I highly recommend it to everyone who enjoys good dark comedy. Campbell is absolutely priceless as an aging worn-out Elvis who must use a walker to get around.

I'm sure you will enjoy it as much as I did. And as the King would say...

Thank ya, thank ya very much.
posted by Steveg @ 12:05 PM

About Us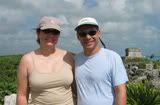 Contributors:
Our Story:
I'm Steve and this is my wife Stefanie. This is our story, mostly seen through my eyes, of the journey to create our family by adopting a child from Russia.
The Great Snowsuit Swap
Donate your old snowsuits or other one time use items to other adoptive parents at: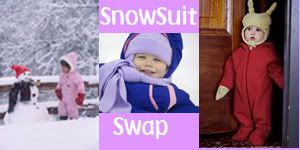 Previous Post
Archives
Powered by


Original template design by Isnaini Dot Com
Thoughts
"The two greatest obstacles to democracy in the United States are, first, the widespread delusion among the poor that we have a democracy, and second, the chronic terror among the rich, lest we get it."

Edward Dowling