Currently in Novosibirsk:
Novosibirsk Webcams
Our visitors:
What to do during this wait
Monday, January 22, 2007
Stef doesn't like it when I post things that are too far away from the adoption topic (or kids in general). But as I mentioned last week it's going to be a several weeks of "nothing going on" for us as we await our agency's (and basically all the others) reaccreditation.

I think tomorrow I'll officially draft a list of things that we need to get done or analyze and maybe just start tackling some of those. But a lot of the stuff we still need to do (like selecting a pediatrician) are things we are going to do during the few months wait between trip #1 and trip #2. Since that wait will certainly be more nerve-racking than this one is. As I've said before, this one is merely annoying for us and I'm certain we will feel just like everyone else when we are waiting between the trips.
posted by Steveg @ 11:29 PM

About Us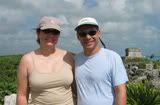 Contributors:
Our Story:
I'm Steve and this is my wife Stefanie. This is our story, mostly seen through my eyes, of the journey to create our family by adopting a child from Russia.
The Great Snowsuit Swap
Donate your old snowsuits or other one time use items to other adoptive parents at: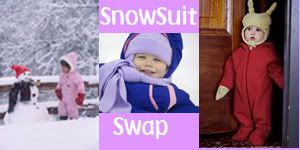 Previous Post
Archives
Powered by


Original template design by Isnaini Dot Com
Thoughts
"The two greatest obstacles to democracy in the United States are, first, the widespread delusion among the poor that we have a democracy, and second, the chronic terror among the rich, lest we get it."

Edward Dowling