Currently in Novosibirsk:
Novosibirsk Webcams
Our visitors:
Trying not to get too irritated
Thursday, January 18, 2007
You know, the irritation the length of time the adoption process takes is really a paradox. Everyone (including yours truly) is upset by the current delay (reaccreditation). But the thing is that let's assume we were able to bear biological children and, in fact, got pregnant (I suppose "we" is not quite accurate since I'm just the preggor and Stef is really the preggee) we still would not yet have a child at this point. Based on our official starting of the process, nine months won't be until February.

The second thing that I think is a bit unfair (not that it's going to stop me from being a little upset at the delay) is the fact that we all are getting ticked off at the Russian government. If you think about it we should all be thanking God daily that it isn't the U.S. government in charge of this. Can you imagine the delay we would have?

I mean just imagine if we would need both the democrats and republicans to come together and work out adoption laws. Oy vey! Vey iz mir! My kid would be in college before I even had a chance to see him.

Also don't be so hard on the Russians for wanting to keep their orphans in their own country. Just take a look at the overwhelming position Americans are taking with immigrants to this country (now there's another paradox considering we all are immigrants here, unless of course your a Native American).

The reason I'm being hard on us (as in U.S.) is that we all (again myself included) tend to get mad at the Russians for what we feel is dragging their feet on getting the process completed or anti-international adoption or whatever. When in reality it's just human nature. Just imagine yourself as a good hard-working person trying so hard to navigate the process so that you can become a citizen of this country and how the statements of the Americans make you feel.

Just some food for thought.
posted by Steveg @ 1:59 PM

About Us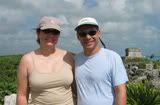 Contributors:
Our Story:
I'm Steve and this is my wife Stefanie. This is our story, mostly seen through my eyes, of the journey to create our family by adopting a child from Russia.
The Great Snowsuit Swap
Donate your old snowsuits or other one time use items to other adoptive parents at: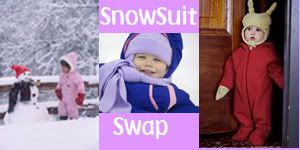 Previous Post
Archives
Powered by


Original template design by Isnaini Dot Com
Thoughts
"The two greatest obstacles to democracy in the United States are, first, the widespread delusion among the poor that we have a democracy, and second, the chronic terror among the rich, lest we get it."

Edward Dowling