Currently in Novosibirsk:
Novosibirsk Webcams
Our visitors:
What to say, what to say?
Tuesday, January 16, 2007
I've been struggling to come up with some things to post recently. First we're on the 2-3 month wait for reaccreditations to happen (our agency submitted their application on Dec. 25th so we should hear something in late February or March). Then there's just the fact that there's nothing too exciting going on in our lives right now.

The only thing of semi-interest that is going on right now is I have one of those activities that regrettably comes up every year. No, not jury duty, I got out of that last week.

No, I mean a birthday. I will be 43, which sounds kinda old but I really still feel like I'm 30ish (although my body often tries to remind me the correct chronological figure). And of course on the other end of the spectrum is that I act like I'm a 10 year old.

There is some good news this week. My mother-in-law is coming to visit us later this week and that will be nice. She's quite fun to be with (the typical mother-in-law jokes don't really apply to her). For one of her big birthdays a few years ago (I won't say which year) we all celebrated by partying in Las Vegas. Needless to say, she's pretty cool.

We haven't taken any vacations since we started the process last May so that Stef could save up as much vacation days as possible for when we get to bring Lil' G home. So it will be nice to see some family (nearly all our family members live in Southern California and Arizona).
posted by Steveg @ 12:20 PM

About Us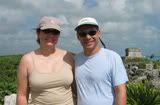 Contributors:
Our Story:
I'm Steve and this is my wife Stefanie. This is our story, mostly seen through my eyes, of the journey to create our family by adopting a child from Russia.
The Great Snowsuit Swap
Donate your old snowsuits or other one time use items to other adoptive parents at: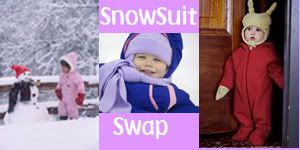 Previous Post
Archives
Powered by


Original template design by Isnaini Dot Com
Thoughts
"The two greatest obstacles to democracy in the United States are, first, the widespread delusion among the poor that we have a democracy, and second, the chronic terror among the rich, lest we get it."

Edward Dowling