Currently in Novosibirsk:
Novosibirsk Webcams
Our visitors:
Who needs Siberian weather
Friday, January 12, 2007
It's been pretty cold here. Normally the Bay Area winters are heavy rain but moderately cold temps (we're not quite the sunny and mild Los Angeles weather that most people think California is). Anyway, we've been hit with a cold front coming straight down from the Arctic that has dropped the temperature far below normal.

There's been no clouds with this cold front so it's been even colder at night. In fact, last night and tonight the lows we have had are actually colder than the lows right now in Omsk. Keeping in mind that it rarely if ever snows here it's pretty amazing that our nightly lows are beating Siberia.

Stef went out last night to get the mail without her coat saying, "I'm trying to get accustomed to the cold." Fine for her but I've been doing some woodworking (just a hobby of mine) in our little shop area in the garage and I've been freezing my tushy off. Fortunately it's going to get back to normal in a couple of days.
posted by Steveg @ 12:21 PM

About Us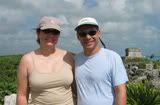 Contributors:
Our Story:
I'm Steve and this is my wife Stefanie. This is our story, mostly seen through my eyes, of the journey to create our family by adopting a child from Russia.
The Great Snowsuit Swap
Donate your old snowsuits or other one time use items to other adoptive parents at: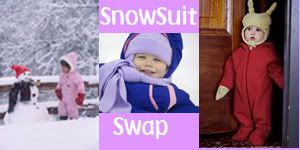 Previous Post
Archives
Powered by


Original template design by Isnaini Dot Com
Thoughts
"The two greatest obstacles to democracy in the United States are, first, the widespread delusion among the poor that we have a democracy, and second, the chronic terror among the rich, lest we get it."

Edward Dowling