Currently in Novosibirsk:
Novosibirsk Webcams
Our visitors:
Five questions...er...three questions
Wednesday, January 17, 2007
Someone once told me, or maybe it was something I read, that you can really tell what a person is like by asking them two sets of three questions (or for my Monty Python friends out there that would be five questions).

Anyway, the five, er...three questions are:

First set...

1) What are your three favorite movies?

2) What are your three favorite TV Shows?

3) What are your three favorite musical groups?

Second set...

1) If you could meet them in person who would you rather meet: Alexander the Great, Jesus, or Einstein?

2) Who are your three favorite people in history?

3) Of all the ills facing mankind which one would you wish you could eliminate (or fix)?

So please feel free to leave comments answering these questions. For me, here are the answers:

First set...

1) Casablanca, Gandhi, Young Frankenstein ("Put the candle back!")

2) Get Smart, Blackadder (it's British TV comedy Show), Columbo

3) Talking Heads, King Crimson, The Who

Second set...

1) Einstein

2) Julius Caesar, Gandhi, Napoleon

3) War
posted by Steveg @ 11:47 AM

About Us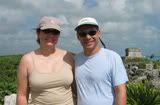 Contributors:
Our Story:
I'm Steve and this is my wife Stefanie. This is our story, mostly seen through my eyes, of the journey to create our family by adopting a child from Russia.
The Great Snowsuit Swap
Donate your old snowsuits or other one time use items to other adoptive parents at: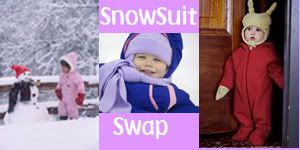 Previous Post
Archives
Powered by


Original template design by Isnaini Dot Com
Thoughts
"The two greatest obstacles to democracy in the United States are, first, the widespread delusion among the poor that we have a democracy, and second, the chronic terror among the rich, lest we get it."

Edward Dowling