Currently in Novosibirsk:
Novosibirsk Webcams
Our visitors:
A new blog to check out
Friday, January 26, 2007
I've spoken often about how lucky we are that we have a number of friends who have just recently adopted internationally. Well, one of our friends (who got back a little over a year ago from Russia) have just started working on going back for kid #2. Of course a lot of families do that and I think it really shows that although the process can be a little nerve-racking the results are more than worth it.

Anyway, mom is Cristina (yea I know, it'd be a little silly if that was dad's name) and she has started a blog for her second journey and you can check out her progress here: http://miraclesdohappen-cristina.blogspot.com/.

As far as my blog. I'm just about done with the makeover. It's taken awhile because I first wanted to use some of the cool blog templates in iWeb (a very cool webpage designing tool that comes bundled with every Mac). But the blog templates were just too hard to force fit into the Blogger service (I now see why a lot of people are using other online services for their blogs). I eventually just Googled for free blog templates and found something that I could work with (aka hack).

I should point out that hacking is not really a bad thing. Most people not associated with high tech think of hackers as these evil teenagers breaking into the CIA computer systems or company's websites. But actually hacking is not an evil thing by itself. Think of it more like the differences in companies, let's say the news industry. There are some that are good (like CNN) and there are some evil (like paparazzi) or just plain worthless (i.e., National Enquirer).

Hacking is the same way. As my most favorite website, Wikipedia, says a hacker is someone who modifies electronics to get extra functionality or performance.

So my new blog template is not meant as dissing the guy who made the original template but instead my freedom of expression in taking what I liked, augmenting it, adding to it, and making it better while still giving the originator credit for his work (which I do).
posted by Steveg @ 4:39 PM

About Us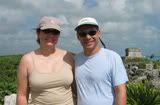 Contributors:
Our Story:
I'm Steve and this is my wife Stefanie. This is our story, mostly seen through my eyes, of the journey to create our family by adopting a child from Russia.
The Great Snowsuit Swap
Donate your old snowsuits or other one time use items to other adoptive parents at: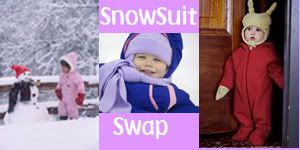 Previous Post
Archives
Powered by


Original template design by Isnaini Dot Com
Thoughts
"The two greatest obstacles to democracy in the United States are, first, the widespread delusion among the poor that we have a democracy, and second, the chronic terror among the rich, lest we get it."

Edward Dowling