Currently in Novosibirsk:
Novosibirsk Webcams
Our visitors:
Money Belts
Sunday, July 29, 2007
I've tried out a couple of the suggestions for the whole "money belt" thing. I bought both a money belt (or really what looks like a very very very thin fanny pack) and a money ankle belt. But you really need to test out which one you're comfortable with (assuming you even feel you need one).

The ankle thing feels a bit odd for me while the traditional money belt I don't seem to notice. So I'm going to go with the belt. But again, you have to see which one works for you. The ankle is probably more convenient but it annoyed the heck out of me. But I'm pretty odd when it comes to socks (I hate over the calf men's socks). I didn't even bother to try the around the neck ones based on Jim's recommendation against them.

I also did not go for the more expensive silk model of money belts. I bought the one M- recommended (they make both a microfiber one about $12 and silk about $25). I'm not much of a silk fan so it was an easy choice for me. But someone more accustomed to wearing silk (notice, I didn't say "a woman") might find it more comfortable but for me microfiber will do.

The brand is Eagle Creek and I got it at the local REI. Now I just want to use it, as in asap.
posted by Steveg @ 12:12 PM

About Us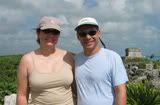 Contributors:
Our Story:
I'm Steve and this is my wife Stefanie. This is our story, mostly seen through my eyes, of the journey to create our family by adopting a child from Russia.
The Great Snowsuit Swap
Donate your old snowsuits or other one time use items to other adoptive parents at: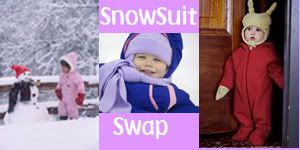 Previous Post
Archives
Powered by


Original template design by Isnaini Dot Com
Thoughts
"The two greatest obstacles to democracy in the United States are, first, the widespread delusion among the poor that we have a democracy, and second, the chronic terror among the rich, lest we get it."

Edward Dowling