Currently in Novosibirsk:
Novosibirsk Webcams
Our visitors:
Okay, it's getting real now
Thursday, July 19, 2007
So we've heard that referrals are now coming out from our region as well. There have been a bunch of people who have reported that other regions too are now sending out referrals. So it looks like the whole process throughout the various regions is rolling. This is both really great news but also a bit scary. I'm mean, this thing is getting real now. Damn, and just as I was getting accustom to the whole waiting thing.

Of course, we're really still in waiting mode. Because now we are waiting for our referral and there are a lot of factors that will impact when we might hear something. First, we don't know where we are on the list of waiting families not to mention that a child has to be matched up to us (which is a pretty cryptic process and no one really knows for sure how that whole thing is done). And then there's always the possibility that the key person from our region's MOE goes on vacation (next few months are the big vacation time in Russia), and from what I hear everything is put on hold till they get back.

But back to the scary part of this. Remember we were being conservative and estimating we wouldn't be hearing anything until September or October (or maybe even later). Now it's actually possible that we could possibly maybe perchance conceivably perhaps get a referral this month! And that means I need to get it into high gear. I just want to do a little legwork in advance to insure when we need to roll, we have some of the key things in place.

So I've contacted one of the two international adoption (IA) doctors we will be using just to ask how the whole consultation process works. Thankfully these folks have the whole process pretty well wired. You literally can contact them out-of-the-blue with all the pertinent medical records and usually within 48-72 hours they're providing you a consultation.

The other thing I need to do is contact our credit union and see if they will be able to provide the special cash requirements. We will need to pay the people helping us (driver, translator, etc.) in cash and the bills need to be almost brand new currency (or at least unmarked and unblemished). The rationale for this is that the banks and other currency exchange places in Russia are wary of counterfeit bills. And supposedly this is how they protect against that. Doesn't really seem logical to me since the age of a bill or it's properties (faded or repeatedly folded) isn't really a way to determine it's authenticity.

But it's what they want, so that's what they are going to get. So I just need to ask if our credit union can help us get a few thousand in brand new bills. I'm trying to decide if I should inform the teller first that we need it because we're adoption from Russia or just say what I need and see what kind of expression they get on their face. It should be good for a laugh or two. And of course we live in the San Francisco Bay Area which, I know this is shocking, has a few other banks. So even if my credit union can't help us I can easily get a major bank that can.

NEWS UPDATE More good news, there's been a number of reports from a bunch of agencies that the second batch of accreditations have happened today. We'll have to wait and see how many but it certainly appears to be at least the same number that were in the first batch. I'm getting a little worried now because the good news just keeps on pouring in.

Labels: adoption process, money
posted by Steveg @ 11:55 AM

About Us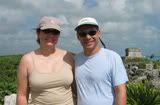 Contributors:
Our Story:
I'm Steve and this is my wife Stefanie. This is our story, mostly seen through my eyes, of the journey to create our family by adopting a child from Russia.
The Great Snowsuit Swap
Donate your old snowsuits or other one time use items to other adoptive parents at: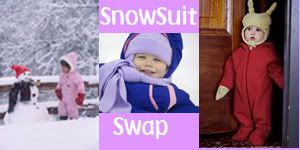 Previous Post
Archives
Powered by


Original template design by Isnaini Dot Com
Thoughts
"The two greatest obstacles to democracy in the United States are, first, the widespread delusion among the poor that we have a democracy, and second, the chronic terror among the rich, lest we get it."

Edward Dowling