Currently in Novosibirsk:
Novosibirsk Webcams
Our visitors:
We're old, but we still rock
Monday, July 16, 2007
We went to a concert last night. It was three bands from our youth: The Alarm, The Fixx and the headliner The Psychedelic Furs. Massive amounts of fun. The venue was a small club in San Francisco which was great because it reminded me of the places I went to see concerts when I was in high school (places like the Whiskey-a-go-go in LA where I saw XTC and the punk group X). In fact, it's actually kind of strange but I've never attended a stadium type concert.

The show was sold out and we actually got there kind of early hoping to grab some food and drinks before the show but ended up just heading over to stand in line. Which turned out to be very cool because we ended up being in the front right at the stage.

I mainly went to see the Furs but I also enjoyed The Alarm. They (The Alarm) opened the show and although I only remembered two of their songs I was really impressed with them. Great tunes, powerful live band that started the show off right.

I cannot say the same for The Fixx. Utterly disappointing. As one of our friends said...it looked like they were there for a paycheck and nothing more.

Then came the Furs and thankfully they made The Fixx a memory. They were just outstanding. They did a great set featuring most of their more mainstream hits (Pretty in Pink, Love My Way and The Ghost In You) as well as some of their earlier work (and my personal fav's) like Dumb Waiters and Heaven. The closed their encore with my most favorite of favorite's India in which they blew the roof off the place.

They obviously had the amps set at "Eleven" (a little Spinal Tap humor for those that get it).

As I said we were in the front (and I mean leaning-up-against-the-stage front) and Richard Butler (vocals) favorite spot was literally standing above Stef as he blasted out songs in his classic raspy tone. She told me after the show she was really nervous that he might fall on top of her as he was leaning so much over the edge of the stage.
posted by Steveg @ 12:37 PM

About Us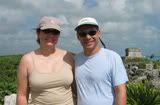 Contributors:
Our Story:
I'm Steve and this is my wife Stefanie. This is our story, mostly seen through my eyes, of the journey to create our family by adopting a child from Russia.
The Great Snowsuit Swap
Donate your old snowsuits or other one time use items to other adoptive parents at: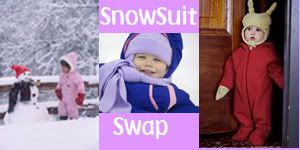 Previous Post
Archives
Powered by


Original template design by Isnaini Dot Com
Thoughts
"The two greatest obstacles to democracy in the United States are, first, the widespread delusion among the poor that we have a democracy, and second, the chronic terror among the rich, lest we get it."

Edward Dowling