Currently in Novosibirsk:
Novosibirsk Webcams
Our visitors:
Fighing Rude Union of Argumentive people
Tuesday, July 17, 2007
I mentioned a few times about the Families for Russian and Ukrainian Adoption forum (FRUA). It's a good site for getting information, but like most forums contains a lot of trash too. More often than not when things don't go very well in someone's adoption that person will post looking for the community to provide what good communities do...support and empathy. And most of the stories posted there are not happy ones. As a result it's important if you are new to the wonderful world of international adoption that you take what you read there with a grain of salt. So I stay completely away from the horror stories of FAS (Fetal Alcohol Syndrome) because I do my own research on that one and (contrary to my normal cynicism of the medical community) believe most of what the international adoption doctors say about the subject.

And so several months ago I started to only look at the forum if Stef found something interesting and wanted me to take a look. However, during the times of hot rumors I did check it often just to see what other people had heard. Or I do like to check out some good controversial topic, like circumcision. Those babies are usually great for entertainment. But let me point out that there is a very big difference between a heated argument and (what always seems to follow on FRUA) personal attacks. And the latter is another reason I don't read that forum too often and rarely if ever post. And when I do, I post under Stef's account.

Why Stef's? Because I was so disgusted with the personal attacks and such sordid personal criticism against posters that I closed down my account many months ago. Some of the problems, I think, are because of the admin. A forum like that needs a calm very impartial hand (in other words, not me). And regrettably the FRUA Admin is pretty weak in that area. I'm really shocked by his brutal attacks against anyone who contradicts or corrects his own posts. I guess that's why FRUA is such a rough place. When you have leadership or at least moderator/adim folks handling themselves without decorum you're in essence saying it's okay for everyone else do to it too.

Recently the admin allowed a direct personal attack thread to exist for a couple of days, it even had as a title the name of the user being attacked!!! It should have been taken down immediately and the person who started it banned or put on suspension. Keep in mind I actually disagree with most of what the person who was being attacked says on FRUA. But just because I disagree with this person does not mean they deserve to be attacked.

What a disgrace. But I suppose when around us the greatest nation in the world, the one which stands for freedom and liberty is trying to change the Geneva Convention so that we can carry on torturing people what do you expect from it's average citizens. It's sad that most Americans would have made great Nazis. Try to at least do something right for the future of the world and raise your kids to strive for peace and the ideals of the Declaration of Independence and the Constitution. Yes, the Dark Side may be powerful but mean people suck and being nice is actually pretty easy to do.
posted by Steveg @ 11:45 AM

About Us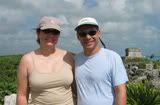 Contributors:
Our Story:
I'm Steve and this is my wife Stefanie. This is our story, mostly seen through my eyes, of the journey to create our family by adopting a child from Russia.
The Great Snowsuit Swap
Donate your old snowsuits or other one time use items to other adoptive parents at: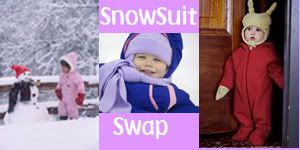 Previous Post
Archives
Powered by


Original template design by Isnaini Dot Com
Thoughts
"The two greatest obstacles to democracy in the United States are, first, the widespread delusion among the poor that we have a democracy, and second, the chronic terror among the rich, lest we get it."

Edward Dowling