Currently in Novosibirsk:
Novosibirsk Webcams
Our visitors:
Well somebody up there must be doing something
Saturday, July 21, 2007
Interestingly enough I was looking back at some of the blog posts over the past couple of months. I do that every now and then just to see the flow and how our attitude or mindset has changed or remained the same. I had read the post I did right after the initial rumor came out that the first few agencies had heard that they had gotten all the ministries to sign off and were waiting the MOE to issue accreditations. As most may know we were very very fortunate and our agency was one of the that first group. Anyway the rumor was almost exactly a month ago (June 15th-18th).

So at that time I created some time estimates for when we might be hearing about a referral. Yea, those time estimates are one of my favorite things to do, I guess it's just the analyst in me. Well, I was a bit too excited by the news and thus made an overly optimistic estimate, so I restated my "Best Case" scenario the following day renaming the...

"This will happen if God comes down and places Her right hand on the back on the officials to help move them along Case."

And that estimate was...



That Accreditations would be signed by end of June (check, it happen on June 27th)

That the regions begin working with agencies mid July (check, that happen too)

And that we'll see a referral the end of July/early August (well, that may happen too, I hope)


Well obviously God did come down and help the officials put the pedal to the metal.

Labels: adoption process, time estimates
posted by Steveg @ 9:28 AM

About Us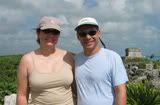 Contributors:
Our Story:
I'm Steve and this is my wife Stefanie. This is our story, mostly seen through my eyes, of the journey to create our family by adopting a child from Russia.
The Great Snowsuit Swap
Donate your old snowsuits or other one time use items to other adoptive parents at: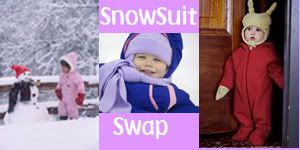 Previous Post
Archives
Powered by


Original template design by Isnaini Dot Com
Thoughts
"The two greatest obstacles to democracy in the United States are, first, the widespread delusion among the poor that we have a democracy, and second, the chronic terror among the rich, lest we get it."

Edward Dowling