Currently in Novosibirsk:
Novosibirsk Webcams
Our visitors:
Getting ready to rock
Friday, July 20, 2007
Thankfully things seem to be really moving now and we're getting very hopeful that we'll be hearing some good news soon. Now, I'm pretty open on this blog as my...er...comments about the FRUA forum had indicated. However, there are a number of things that I've kept pretty close to the vest. For example, we don't mention our agency's name although as you can tell we're very happy with them and would be delighted to recommend them to anyone. But we prefer to discuss that 1 on 1 in email where we know who we're talking to and not here in a blog that anyone can stop by and read.

So as we get close to getting a referral I may be a bit cryptic when we get some news, or even downright unrevealing. For the regular readers I have no problem letting you know what's happening but you're not the only ones to view my blog. I do check who visits the blog and find some pretty unusual stuff. I use Statcounter.com and the tools are pretty good. I see which IP address visits the site, what country or state they're in, and for how long they viewed the blog. But you can't tell from just an IP address who the person is and you just don't know why their visiting the site.

You can also see how someone got to my blog if they used a search engine (like Google) and there are some pretty weird ones. As in they came to my adoption blog by searching for Russian brides in Omsk. Or Stef's favorite, someone searched for "40 year old men in diapers". Of course in my blog article about diapers I mentioned I was over 40 years old and it was going to be hard to learn how to change diapers. I suspect that the person who did that search was a bit disappointed when they landed on my site.

As a result I've started a private (invite only) blog for our family and close friends which I'll be posting to with more details. So don't feel slighted if we end up not posting some of the details here until after the fact. When it comes to the Internet, it's better to be safe than sorry.
posted by Steveg @ 11:21 AM

About Us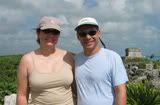 Contributors:
Our Story:
I'm Steve and this is my wife Stefanie. This is our story, mostly seen through my eyes, of the journey to create our family by adopting a child from Russia.
The Great Snowsuit Swap
Donate your old snowsuits or other one time use items to other adoptive parents at: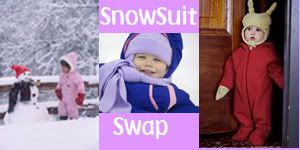 Previous Post
Archives
Powered by


Original template design by Isnaini Dot Com
Thoughts
"The two greatest obstacles to democracy in the United States are, first, the widespread delusion among the poor that we have a democracy, and second, the chronic terror among the rich, lest we get it."

Edward Dowling