Currently in Novosibirsk:
Novosibirsk Webcams
Our visitors:
Random ramblings
Sunday, July 22, 2007
Of course right after I complain about the uncivil behavior of the FRUA forum a great thread is started which I found so valuable for adopting parents traveling to Russia that if you haven't yet traveled you really should take a look. And if you are already back, you may wish to contribute to it. It's the thread "What was your biggest surprise and yo..." It's within the "Russia" section on the forum.

Lots of great traveling tidbits. There were tons of posts and you could really make out the trends or consensus helping decide which advice you really need to follow. A lot of people talked about the concept of sightseeing. It was universal that sightseeing, if it is to be done, really has to happen on trip 1. Our friends who adopted from Samara took a couple of extra days and visited St. Petersburg which in addition to housing the Hermitage museum is regarded as one of the most beautiful cities in Europe. And heading there was something we really really wanted to do and then take a few days in Moscow for some more sightseeing.

However, Moscow to Samara is a mere 500 miles (about a trip from San Francisco to San Diego) while our region is almost three times that far. So we're going to lose a full day each way from Moscow to Omsk just due to travel. So now we're trying to decide how much and where we do all our "touristy" stuff. This week's Purchase of the Week is two great travel books (one on each city). Both are great but I think I like the way the Eyewitness Travel books are done.

Some good news on the required cash front. The manager at our local branch of the credit union knows all about the requirements about clean, good shape (not torn) and unmarked bills (evidentially most countries require those to avoid counterfeit bills). And he's collecting some for us and we should be able to get at least half of what we need. And the rest I can easily get from other banks around town. I do need to get a money belt though. Fortunately we don't have to carry a lot of cash, some folks I've heard have had to bring nearly $15,000!!! Thankfully we don't need even half that.

The cash is for paying our driver, translator, etc. and any money we need for food, and just traveling cash. Because Omsk is a very large city (well over 1 million population) we're pretty certain we'll be able to pay for our hotel with a credit card which is why our cash requirements are on the lower side.

Labels: money, sightseeing
posted by Steveg @ 11:02 AM

About Us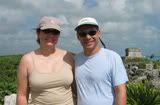 Contributors:
Our Story:
I'm Steve and this is my wife Stefanie. This is our story, mostly seen through my eyes, of the journey to create our family by adopting a child from Russia.
The Great Snowsuit Swap
Donate your old snowsuits or other one time use items to other adoptive parents at: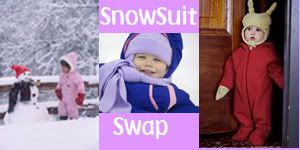 Previous Post
Archives
Powered by


Original template design by Isnaini Dot Com
Thoughts
"The two greatest obstacles to democracy in the United States are, first, the widespread delusion among the poor that we have a democracy, and second, the chronic terror among the rich, lest we get it."

Edward Dowling