Currently in Novosibirsk:
Novosibirsk Webcams
Our visitors:
Just when you thought it was safe to answer the phone
Friday, July 27, 2007
So naturally just when I post a video about how long the wait is, just when I tell Stef I'm really having an issue with the current (almost daily) ups and downs of the referral wait, just when we say we have another long wait ahead of us...

BAMM!!! (in the words of Emeril) We got a referral.

We're going to be handling it the way we had planned and therefore will not be posting too much info about it until we at least have travel dates (and thus IA doctor review, etc.). Unfortunately, that may be awhile because our dossier is currently being updated and we have a few issues.

Stef's passport which she just renewed came back wrong. They spelled her name incorrectly even though she noted the error last week on an email they sent her about the fact that they are currently processing it and she contacted them back explaining the error. So first thing Monday she needs to head to the main office in San Francisco to have them do an emergency reprint of the passport.

So there are a few issues we need to work on. But we're very happy right now.
posted by Steveg @ 1:29 PM

About Us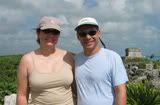 Contributors:
Our Story:
I'm Steve and this is my wife Stefanie. This is our story, mostly seen through my eyes, of the journey to create our family by adopting a child from Russia.
The Great Snowsuit Swap
Donate your old snowsuits or other one time use items to other adoptive parents at: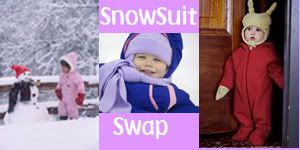 Previous Post
Archives
Powered by


Original template design by Isnaini Dot Com
Thoughts
"The two greatest obstacles to democracy in the United States are, first, the widespread delusion among the poor that we have a democracy, and second, the chronic terror among the rich, lest we get it."

Edward Dowling