Currently in Novosibirsk:
Novosibirsk Webcams
Our visitors:
The week ahead
Tuesday, July 31, 2007
We'll be spending the next several days taking care of updating the dossier. As Stef said she got her corrected passport yesterday. And this morning our homestudy agency got my criminal background clearance from the fingerprints I got redone yesterday. And yes, shocking but true, they were clear.

The good news keeps pouring in. Although I'm like 99.99999% sure at some point here there is going to be another bump or hurdle that we will need to overcome. And that's fine. For those who may be just starting out in the process, you must remember that this is not an easy thing and that there will be sometimes a few, sometimes many roadblocks in your way. A good friend who adopted last year just sent me an email today that had this...

"I told myself that A. (still in orphanage at the time) had no idea what her parents-to-be are willing to do for her which didn't matter to us, whatever the price, the risk, the uncertainty, we just do it and make it happen. It's like we are compelled and determined because we know our child is waiting for us. We'll bend over backwards for our child, move mountains, whatever it takes so we can bring them home."

I think anyone who has been a part of the adoption process can relate. This is exactly what we do and how we feel. And when things are a little bumpy just persevere and work towards your goal.
posted by Steveg @ 11:42 AM

About Us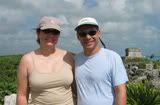 Contributors:
Our Story:
I'm Steve and this is my wife Stefanie. This is our story, mostly seen through my eyes, of the journey to create our family by adopting a child from Russia.
The Great Snowsuit Swap
Donate your old snowsuits or other one time use items to other adoptive parents at: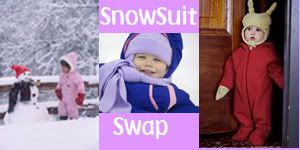 Previous Post
Archives
Powered by


Original template design by Isnaini Dot Com
Thoughts
"The two greatest obstacles to democracy in the United States are, first, the widespread delusion among the poor that we have a democracy, and second, the chronic terror among the rich, lest we get it."

Edward Dowling