Currently in Novosibirsk:
Novosibirsk Webcams
Our visitors:
Yet another NGO update
Tuesday, August 29, 2006
There are a few rumors about the current situation in the NGO registration process. Actually more like a bunch of rumors. Sifting through what other folks have posted on the various adoption forums is a bit tricky. First, you have to analyze if the poster is saying something that they actually heard from their agency, then you have to determine if their agency are being truthful or just dishing out some BS.

Our agency is often brutally honest and thus usually paints a picture that is not all that optimistic. However, as I have said before, I like that. I would much rather have a conservative and pessimistic estimate than some pie in the sky view.

What all this means to the current prognosis of when the next agency (and obviously I hope it's ours) will get their NGO, there appears to be the issue of vacations by some key folks at the Ministry of Justice in Russia (the folks who grant the NGO registrations).

Our agency's estimate (and again they have usually been on the more conservative side) is that they should know if the application they just recently submitted is approved or if they need to provide additional documents by the end of September. My own guesstimate is that they will get a passing grade and that it will happen within the next couple of weeks.

Regardless, we are finishing up our dossier collection. We have just one last thing we need and that is our marriage certificates being apostilled. After that, we'll send our entire dossier to our agency to be translated into Russian.
posted by Steveg @ 10:30 AM

About Us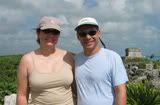 Contributors:
Our Story:
I'm Steve and this is my wife Stefanie. This is our story, mostly seen through my eyes, of the journey to create our family by adopting a child from Russia.
The Great Snowsuit Swap
Donate your old snowsuits or other one time use items to other adoptive parents at: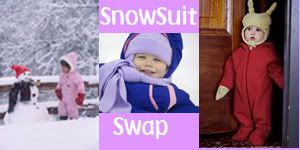 Previous Post
Archives
Powered by


Original template design by Isnaini Dot Com
Thoughts
"The two greatest obstacles to democracy in the United States are, first, the widespread delusion among the poor that we have a democracy, and second, the chronic terror among the rich, lest we get it."

Edward Dowling