Currently in Novosibirsk:
Novosibirsk Webcams
Our visitors:
The 40 year old diaper challenged man
Friday, January 26, 2007
If you've been reading this blog you may remember some posts I wrote about choosing the right diapers and the right diaper disposal systems. Well those two posts got a whole bunch of feedback. I was joking at the time when I said they were controversial subjects, but they turned out to be just that.

So now I'm really scared. Why? Well, I didn't even post the most crucial of the Diaper Post trilogy: Learning how to change a diaper. Until now that is.

Some of my friends have mentioned that if I really wanted to learn how to change a diaper, they were more than happy to have me come over and learn how to do it (for hours on end, if I'd like) with their kids.

Ya know, I think there's some cunning ploy going on there.

Actually, I think learning how to change a diaper is not really a big deal and both Stef and I will do just fine, but it's always a good idea to learn what you can upfront just to make sure you know what you are doing. I mean, call me crazy, but I just don't think we're going to be lucky enough to have our little one just sit there calmly and quietly while we try to figure out what we're doing.

To that end, Stef found me this cool "how to" website showing changing a disposable diaper.

A little side story here. My Dad tells a funny anecdote (funny that is for everyone else listening to it with the exception of me) about taking me to a pediatrician visit at which I pee into the diaper just as I'm put onto the examination table. The doctor (who was not wearing a lab coat at the time and instead a beautiful camel colored wool suit) starts to take off my diaper.

So my Dad tells him that he better wait a bit. However, the doctor said, "no no, he's finished." My Dad repeats that I'm not really done and always take a pause, but the doctor ignores him and proceeds to remove the diaper.

As my Dad tells it...I "hit him with a solid stream starting at the waist pocket in a perfect two foot diagonal shot ending at his breast pocket that makes it look like he's wearing a royal sash."

Side note: Yeah and thanks Dad for telling this story at least once a year (usually at family gatherings).

Bottom line, during my research I've learned that there are a few gender related things that one must do when changing a diaper. For boys, covering up the penis is paramount. First you avoid a warm shower (as my little story illustrates) and second you want to avoid potential sanitary issues (i.e., making sure when you are cleaning their bottom that nothing gets on his "well you know").

For girls, cleaning from the front to the back is also vital for very similar sanitary issue. Feces is not just gross, it's of course loaded with harmful bacteria and is the real issue (the "gross" factor is just an added motive).
posted by Steveg @ 10:43 PM

About Us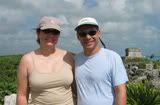 Contributors:
Our Story:
I'm Steve and this is my wife Stefanie. This is our story, mostly seen through my eyes, of the journey to create our family by adopting a child from Russia.
The Great Snowsuit Swap
Donate your old snowsuits or other one time use items to other adoptive parents at: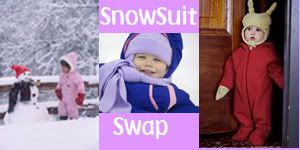 Previous Post
Archives
Powered by


Original template design by Isnaini Dot Com
Thoughts
"The two greatest obstacles to democracy in the United States are, first, the widespread delusion among the poor that we have a democracy, and second, the chronic terror among the rich, lest we get it."

Edward Dowling