Currently in Novosibirsk:
Novosibirsk Webcams
Our visitors:
More diaper dirt
Sunday, January 28, 2007
I forgot to mention that we in the U.S. call them diapers but our friends across the pond (the U.K.) call them "nappies." A little bit of word history here. The word diaper was actually just a piece of cloth and it was Shakespeare who first coined it for the use to which we now apply the word.

MAJOR HELPFUL TRICK

I also forgot to mention a trick Stef and I found out about if the smell of a dirty diaper really gets to you (and if it doesn't you may want to have a doctor check to see if your olfactory epithelium is really working).

Anyway, the trick is to put a little dab of Vick's Vapor Rub under your nose just above your lip. Evidentially nurses in hospitals (which have far too many smelly situations than I care to think of) have been doing this for years. I also learned that police and medical examiners do this when working in some pretty disgusting crime scenes and such.

Hopefully the smell of the menthol and camphor in the product doesn't bother you (or at least doesn't bother you as much as the smell of poo). Stef doesn't like the smell of Vick's, but would rather smell that than the alternative. Personally I love the smell because (at least I think) it reminds me of getting better after a cold (see my mom used it on me all the time when I was little).

The interesting thing about products like that is that they tend to have many many other uses besides what they were intended for. And often you'll find a lot of these "herbalist" uses allow you to avoid expensive prescriptions (which often carry some pretty strange side effects).

When I was looking at Vick's I kept getting these websites that report that rubbing it on your toenails can cure nail fungus. One of its ingredients (Thymol) does the trick evidentially. I don't know if it really works, but considering all the side effects that the plethora of pills the pharmaceutical companies are kicking out, I'd probably give this a go first.

I also wanted to mention something (thanks to my mother-in-law) that I hadn't even thought of. Kids today are very fortunate indeed to have the new technologically advanced disposable diapers. Years ago diapers where fastened with diaper pins (yes, even the first disposables) and as my MIL mentioned in her comment kids would get stuck all the time. Although I have read that a lot of people starting using masking tape to put the early disposables together and that caught on so much that the companies started to figure new ways to incorporate fastening systems into their diapers.

Man, the stuff you learn on my blog. Doesn't it make you feel good to find out about these things?
posted by Steveg @ 11:47 AM

About Us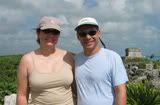 Contributors:
Our Story:
I'm Steve and this is my wife Stefanie. This is our story, mostly seen through my eyes, of the journey to create our family by adopting a child from Russia.
The Great Snowsuit Swap
Donate your old snowsuits or other one time use items to other adoptive parents at: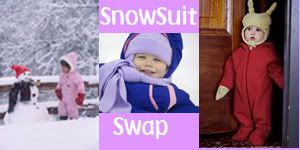 Previous Post
Archives
Powered by


Original template design by Isnaini Dot Com
Thoughts
"The two greatest obstacles to democracy in the United States are, first, the widespread delusion among the poor that we have a democracy, and second, the chronic terror among the rich, lest we get it."

Edward Dowling